PNC Bank to Kill Free Checking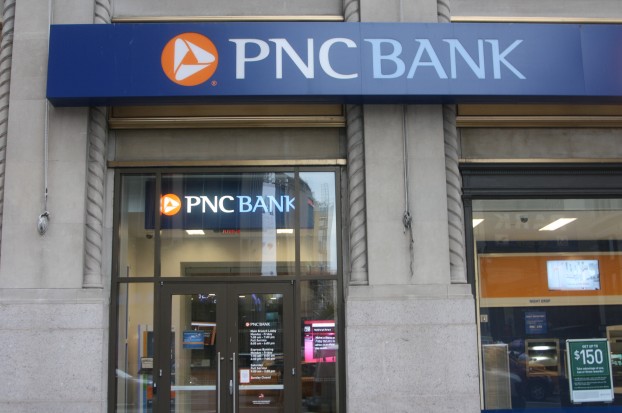 PNC Bank is the only top-10 U.S. bank to offer a free checking account, but that will soon change. The Pittsburgh-based megabank plans to replace its free checking account with one that has an avoidable monthly fee, similar to the basic checking accounts offered by other major banks. Additionally, PNC will raise the monthly service fee on some other accounts.
"This is part of our long-term strategy to remain financially strong and invest more in technology and the services that enable customers to bank when and where they want," said Patrick McMahon, a PNC spokesperson, in an email statement.
Increasingly stringent regulations introduced in recent years have put a damper on bank's checking account-related revenue streams.
In 2010, the Federal Reserve required that banks must obtain consent from customers before they can process transactions that result in overdrafts. Customers who don't opt for overdraft coverage will never be charged overdraft fees. Previously, banks weren't subject to this requirement.
Then, in 2011, the Fed capped the fees that major banks collected from merchants for the privilege of accepting debit cards for purchases.
Many of the big banks responded by eliminating free checking accounts, but PNC refrained from jumping on the bandwagon, until now.
New fees, higher fees
Starting Aug. 18, 2013, new Free Checking accounts will no longer be available. Existing Free Checking customers will keep their accounts until June 2014, when grandfathered accounts become Standard Checking accounts.
The Standard Checking account has a $7 monthly fee, which can be waived with an average monthly balance of $500 or by posting monthly direct deposits totaling $500. The account is free for customers who are 62 and over. If paper statements are chosen, there is an another $2 fee when fee waiver requirements are not met.
PNC's popular Virtual Wallet account, which is currently free, will also be subject to a monthly fee. Effective Dec. 9. 2013, the Spend portion of the account will have a $7 monthly fee, which has its own set of fee waiver requirements. (Virtual Wallet is a combination of accounts labeled Spend, Reserve and Growth.)
Furthermore, the monthly service fees for PNC's Performance Checking and Foundation Checking accounts will increase from $10 to $15 and $5 to $7, respectively. The monthly fee for the Performance Checking account can be waived when certain criteria are met.
Affected customers will receive notices of the changes through early July.
"For current customers, the impact will be minimal," McMahon added. "Nine out of 10 are banking this way already with balances that exceed the minimums."
Relationship banking in focus
PNC's new fee structure will mimic the strategy that is being employed by the rest of the large U.S. banks: relationship banking. The idea is to get customers to do more business with them and, therefore, increase customer loyalty.
"For the future, we want to encourage more customers to make us their primary bank with increased deposits and other services (e.g., loans, credit card, investments) — while providing additional options for anyone unable to meet the balance requirements," said McMahon.
Related Stories:
PNC Bank to Change Overdraft Policy
Checking Accounts Ditch Direct Deposit From Fee-Waiver Criteria
Rated by You! Top 5 Banks on MyBankTracker
Ask a Question