Understanding & Choosing the Right Student Loans
Students and families struggling with the runaway cost of a college education have discovered that a good credit score is almost as important as a good SAT score in getting into a preferred school.
College tuition is up 42 percent and room and board have soared 65 percent over the last decade. That has forced more than 60 percent of students take out loans to pay for their education. Their average debt at graduation is $32,500, but that's only half the headache.
Many of the students – and the family members that co-signed loans for them – either don't read, or don't understand the terms of their loans. Payments come in late, or not at all, and no one wants to accept blame. The confusion is part of the reason that the delinquency rate (no payment for nine months) has jumped to 13.4 percent, up five percent in just three years.
Still, student loans are the easiest way to pay for a college education and more than 80 percent of them are made through the federal government. Surprisingly, federal loan programs have the fewest complaints. Generally speaking, they have a lower interest rate and many more options for repayment than loans from private institutions. For that reason, most financial aid officers tell student to exhaust their federal loan eligibility before looking for help from private sources.
The three most often used federal loan programs
The Stafford is, by far, the most popular because it does not require proof of financial need. There are subsidized (you don't pay interest until you leave school) and unsubsidized (interest accrues immediately) Stafford loans and the amount students can borrow varies from $3,500 to $5,500, based on their year in school. Interest is calculated at 6.8 percent and repayment begins six months after the student leaves school.
Perkins loans have a more generous repayment term, but require a student to demonstrate financial need. The maximum amount available is $5,500. Perkins loans carry a five percent interest rate, but can be forgiven or cancelled if the borrower goes into a variety of public service jobs such as teaching, nursing, social work, military service, police work or Librarian.
PLUS loans are made to parents to assist their children with the cost of a college education. They carry a 7.9 percent interest rate, highest of the three popular loans. The interest on PLUS loans accrues immediately and loan repayment begins after the student leaves school.
Understanding interest rates
Though the interest rates are usually lower than what students can get from a private institution, the real attraction for federal loans is the safety measures each one carries. Borrowers have some leeway and choices when it's time to pay them back. Stafford, Perkins and PLUS loans are eligible for deferment (temporary suspension of payment for an agreed upon time); forbearance (stopping or reducing payments due to financial difficulties); and consolidation (combining multiple federal loans into one monthly payment).
Federal loans are typically repaid on a 10-year schedule, but that is only one of several options. Borrowers can choose a graduated repayment plan (starts low and increases every two years); extended repayment (stretch repayment period from 10 to 25 years); Income based repayment (based on a percentage of earnings) and income contingent repayment (based on earnings, loan balance and size of family). The ICR is not available on PLUS loans.
Loans from private institutions (banks, credit unions, etc.) are considered a course of last resorts. Typically, they carry higher interest rates and fees and do not have the versatility in repayment programs that federal loans do.
Common complaints from borrowers
The Consumer Financial Protection Bureau (CFPB), a new agency of the federal government, invited people to send in complaints they had in dealing with student loans and published 2,000 of them. Some of the most-repeated complaints regarding private loans include:
Unable to get lender to agree to alternative repayment schedules
Unable to obtain information on amounts owed and paid
Parents unaware they are liable to repay loans if children default
No rehabilitation program if borrower goes into default
Some lenders refuse to cancel loan if student dies or becomes disabled
The CFPB said it is investigating cracks in the student loan system and will make proposals to Congress on ways to improve the programs. In the meantime, study up for more than the SATs!
Bill Fay is a writer for Debt.org, focused mainly on news stories about the spending habits of families and government. He spent 21 years in the newspaper business and eight more in television and radio, dealing with college and professional sports, then seven forgettable years writing speeches and marketing materials for a government agency.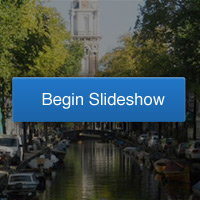 Related Stories:
Forget Flowers & Cash: 5 Financially Savvy College Grad Gifts
How Are Recent Graduates Faring in the Workplace?
Interview: Graduating Soon and Tackling $50K in Loans
Ask a Question