Money Challenge: Does Browsing History Really Affect Airline Prices?
This week we're going to test an oft-quoted theory about purchasing online airfare tickets, in which a traveler might encounter different prices depending on how a travel/airline site stores a user's cookies.
A person might get different deals depending on their browser history, which seems wildly discriminatory and unfair.
Rick Seaney writes in USA Today,
The question is, are these travel sites smart (or brazen) enough to target your personal behavior via cookies to jack up rates and pocket the difference? Or is this price-jumping behavior simply an artifact of airline pricing technology and the shortcuts used by quoting websites to handle the insatiable demand for ticket quotes?
The team at MyBankTracker is going to test it out to see if there's any truth to this. We're going to look up flight prices every day this week using three different travel sites: Expedia, Kayak, and Orbitz. The plan is to conduct searches on various browsers (Firefox, Safari, Internet Explorer, Chrome) and then on Thursday, we're going to delete our browser cookies and do another set of searches with a "clean slate."
If we notice a price discrepancy after clearing our cookies, it might reveal that airline companies do provide users with different results depending on their internet browsing histories. It would be a good reminder, then, to always clear cookies between searches when planning future trips!
Leave a comment if you've ever noticed a difference when looking to book travel tickets when you booked on separate computers, or during different times of the day.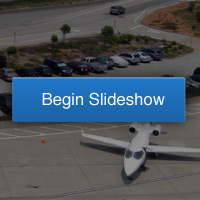 Related Stories:
5 Cheap Options For Using Your Smartphone Abroad
Price of Gas Jumps Over 100% in the Past Decade
United Airlines to Offer Subscription Packages for Fliers
Ask a Question