Money Chat: Would You Go Into Debt to Attend Weddings?
It's wedding season, which means that everyone is getting married at the same time, and you'll have to choose which weddings you want to attend. For this week's Money Chat, we looped in MyBankTracker's Marketing Director Anthony, who has been in the midst of attending weddings for the last few summers.
Claire: I did go into debt once because of traveling for a wedding, and I wanted to know if you guys would be willing to do the same. There's also the bachelor and bachelorette parties, and some people also have destinations for those too!
Anthony: Yeah I went to Montreal weeks ago for a bachelor party.
Amy: I'm not at the age where my friends are all getting married, but I'm inclined to say that for close friends, I'd be willing to go into debt to attend their weddings if necessary.
Anthony: They all come rapid-fire… you just don't have a July anymore. I'm in the middle of that right now. The way I look at it, it's a great day where I get to celebrate with all my friends. I also get to see people I never see, so it's like a mini-reunion. My friends are all over the place, but mostly in the Northeast, so I don't have to travel too far. To me it's definitely worth it to spend the money and figure out a way to make it happen.
Amy: Have you had to travel super far for a wedding?
Anthony: Everything has pretty much been in the Northeast. I have to travel to Chicago for a wedding, was in Montreal for a bachelor party. I've been to Montreal for like three bachelor parties.
I feel like destination weddings are a ploy for a lot of people. I used to have a buddy who had a destination wedding at Hawaii, and he knew no one was going to be able to make it to the wedding other than his closest friends and his family. But everyone who he invited had to send a gift, so…
Claire: That's another thing, too. You have to travel to the wedding, you have to book a hotel, you have to pay for food and booze, and then on top of that, you have to give a gift! It's just so expensive. When you're actually in the midst of celebrating, you don't really think about it and you just spend.
Amy: So have you ever said "no" to any of your friends' weddings?
Anthony: Nope, never. But back then, my girlfriend at the time had to go to weddings every couple of months, and I feel like women have it worse when it comes to attending weddings.
Amy: Expenses for a guy attending a wedding, I'm sure, are less than what girls have to spend.
Bishoy: I would do it. If the friend is not that close, I probably wouldn't even be invited in the first place, but if it was for a close friend, I would definitely do it. You have to be there.
Anthony: Do you think of it as paying it forward? You'll eventually get married so you have to be there now so that they show up? (laughs)
Bishoy: (laughs) You just have to be there. If you sat there before wedding and thought, "Should I go or should I not?" Think two years down the line if you didn't show up to the wedding. You would regret it.
Amy: What's the most you guys have spent on attending a wedding?
Anthony: Weddings can start at like, $800, easy. There's the flight, the hotel, the food, the things you'll be doing at the location outside of attending the ceremony, the wedding gift. Luckily for me, I save on flights through my Chase Sapphire Preferred®credit card — I rack up points and purchase tickets through Chase's airline portal!
Claire: Nice! And people usually get married at really nice places too, which means if it's a nice hotel, guests are inclined to stay there and fork out expensive costs for a room. There are ways to save, but it still gets very expensive and people don't think about it. It's based on friendship and love and all of that, so you don't see dollar signs.
Anthony: They can be a hassle, but all-in-all… weddings are awesome. Just putting it out there, weddings are awesome!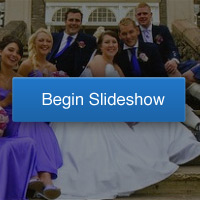 Related Stories:
Learn From My Wedding Blunders: 10 Ways I Overspent
Money Chat: What Was Your First Job?
How to Plan Your Finances After a Divorce
Ask a Question