6 Ways to Sell Your House, Fast!
The housing market has been on a roller coaster ride for several years. Houses are either taken back by the banks if it's in state of foreclosure, or if it's for sale, someone is always looking to buy.
Whether if it's a house that's built from the ground up or a certified pre-owned house, the market is saturated with houses on the buying and selling block.
If you're in the market for selling your house, here are some ways you can make your house stand out from the rest and get a quicker sale.
Hire an agent
If you don't have real estate experience, hire an agent to act as a liaison between you and the buyer. If you're pressed to sell your house within a certain amount of time, you should be prepared to pay a price to a realtor to receive quicker results.
The agents may be able to get your house listed in places that you may not necessarily have access to. You can also hire an agent who has real estate marketing experience where they promote you home online with photos or videos.
Appearance
Keep your house neat and clean at all times. Make sure the interior and exterior of the house looks presentable, even down to the mailbox.
When showing the house to potential buyers make sure there's no clutter — remove your belongings so the buyer can visualize their property in the home. Clean out all rooms and closets to create a sense of bigger space. The more clutter, the more the rooms or closets appear to be smaller.
A fresh coat of paint inside and out, as well as keeping the lawn trimmed is a great way to make your house attractive prior to selling. Even after closing on the house make sure it looks as close to move-in condition as possible.
Warranty
Offer a warranty that may cover things such as fixing appliances that break; usually up to a year from the purchase date. This could be a good investment as a new owner will not want the hassle of shelling out money to fix up the house.
Compare sale prices
Always compare the houses in your community to yours to give you an idea of how much to sell the house for. Even though your house may have been worth more money five years ago doesn't necessarily make it so in the present housing market.
Inspection
Hire a professional to inspect the house inside and out. If there are any potential problems with the house before selling it, you can make the repairs so the buyer won't have to. This could potentially open the door for the buyer asking for a reduction in the asking price. Make sure all housing codes are up to date.
Don't be intrusive
When the house is being shown, try not to be in the forefront if at all possible. Let the realtor do all of the walking, talking and selling. Let the buyer have some time to look around the house and if they have any specific questions, use that time to talk to them.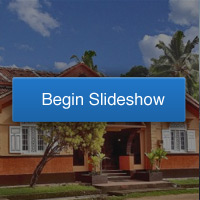 Related Stories:
Interview: Young Homebuyers Reveal Headaches & Feats
How a Self-Employed Writer, Single Mom Bought a House
Clever Ways to Safeguard Your Home While You're Away
Ask a Question