Rising Interest Rates Control the Housing Market
Mortgage rates have seen a relatively sharp rise this month. The average 30-year fixed-rate loan hit 4 percent earlier in June. Higher rates tend to dampen the fervor of investors, who have been snapping up homes during the housing recovery.
This is a big jump from the record lows of recent years. Some investors are now concerned that the housing recovery could be stifled if rates continue to rise quickly.
The Federal Reserve has two objectives: they are looking to maximize employment and stabilize inflation. The current state of the economy presents both of these goals as challenging to say the least.
The central bank has tried to protect the treading recovery by keeping interest rates low. One of the ways it does this is by purchasing massive amounts of Treasury bonds and mortgage-backed securities. The Feds bond-buying program schedules a purchase of $85 billion in bonds every month. The Fed also reminded investors that it will continue taking such steps until the jobless rate declines to 6.5 percent.
But investors aren't heeding the Fed's assurances that, when the time comes, it will wind down its stimulus very slowly.
Mortgage interest rates will rise. We can't be sure exactly when rates will begin to climb or by how much, but we know what's coming. Since 2009, other than for a three-month period, average monthly 30-year fixed mortgage interest rates have been at or below 5 percent (Yahoo Finance). Historically, that's completely unprecedented.
Why hasn't housing affordability been dented by rising prices? Mortgage rates are so low that any increases are being offset by falling interest rates. This allows homeowners to qualify for more debt while keeping their current monthly payments.
The current fear being raised by economists is stemmed from household incomes becoming more stabilized. Borrowers are able to withstand home prices for now but only because rates have been at all-time lows. Incomes need to be in line with home values for a strong recovery. Lower rates have helped spur some growth in the housing markets but there is a serious call for incomes to grow.
Interest rates on mortgages will be watched closely in the coming months as there is chatter from the Federal Reserve in tapering off their bond-buying program.
For more information on the latest interest rates, visit our mortgage rates page.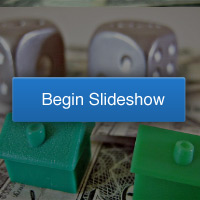 Related Stories:
Bank of America Accused of Cheating Homeowners: 5 Things to Know for the Week
Getting a Mortgage in 2013: Some Prep Work Required
The Best 5 Ways to Save for a Home
Ask a Question