8 Options to Pay for Home Repairs
The paint is chipping, the bathroom sink has a leak and the siding on the exterior of your house is falling apart. Let's face it, your house is in need of a serious facelift.
It's important to make a list of all the necessary repairs even if you have no idea how you're going to fund this project.
There are certain projects that will take more time and money than others, so it's important to prioritize which repairs need to be fixed first. In areas like the kitchen, bathroom or bedroom, the longer you wait to make the repairs, the more costly it can become over time. The good news is, once the repairs are complete, you can increase the value of your home.
Here are a few ways to pay for those renovations if you have already exhausted all other resources.
1. Loan
If your credit is in good standing, go to your bank or credit union and apply for an unsecured loan with a low interest rate. Shop around for the best rate if you're not satisfied. You may find a better rate depending on the APR on the loan.
2. Home equity loan
This loan allows you to use your house as collateral, similar to your primary mortgage. The amount from the lender is a fixed price, which is a plus if your home improvement is a onetime project. The interest rate is also fixed, which means that the rate cannot increase over the life of the loan.
3. Credit Card
If you're approved for a credit card, you can have a line of credit that is similar to a loan. Look for the lowest rate possible as some may offer promotional benefits such as an interest rate at 0% for a certain amount of time.
Use the card to purchase materials and pay the contractors. Pay off the balance before the promotional interest rate expires.
4. Do It Yourself
Simple tasks such as painting the interior of the home or creating space in your walk-in closets by installing shelves can help save on repairs.
5. Title 1 loan
This type of loan is here to assist you in projects that don't require a lot of labor. The loan doesn't require the resident to have equity. Stipulations vary in the program so it's useful to research what the lender offers and contact the U.S. Housing and Urban Development at Hud.com.
6. Refinance
This is a good option, instead of taking out an additional loan, in a cash out, you can refinance and replace your current mortgage with a larger loan amount and the excess cash is available for you to spend on those improvements.
7. Continue to remodel
Over time, certain light repairs may need to be made. Consistent upkeep of these repairs like installing new eco friendly windows or replacing insulation can save you money over time.
8. Your 401k
While some employee plans allow you to borrow money to pay for home repairs, this should be your last option if you're not approved for a loan. You will be charged an early withdrawal penalty and taxes.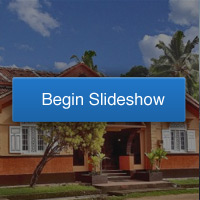 Related Stories:
How Homeownership Can Save You Money
6 Easy Ways to Make Extra Cash from Spring Cleaning
How to Identify Hidden Treasures in Your Home
Ask a Question