Last week, we wanted to test whether or not it was actually true that cookies affect flight prices on travel sites such as Expedia and Orbitz. There is some back-and-forth on the issue — some people say it's a myth, some say it's definitely true — so we wanted to try it for ourselves.
For our experiment, each member on the editorial team picked a different place to "travel" to, with everyone departing from New York City's JFK. We picked a random weekend in August to travel (flying out August 16, flying back August 18), and we made sure to use separate browsers as well, to see if any of this would make a difference.
Here are the results!
Simon: For this experiment, I chose to fly to Chicago for the weekend and I visited travel sites with Firefox. I found that there were very few price fluctuations throughout the week.
The lowest ticket prices for all three travel websites remained the same. At Expedia, the ticket price range stayed the same, regardless of whether or not I had cookies enabled in my browser.
However, I saw that the most expensive flights through Orbitz and Kayak did experience a temporary drop in price. Through Orbitz, the price of the most expensive flight fell between Tuesday noon and midnight. Through Kayak, the price of the most expensive flight fell between Tuesday midnight and Wednesday noon.
If the industry "secret" is to search for tickets on a Tuesday (or sometime during the middle of the week), my findings help support that claim.
Claire: I looked for a flight from New York City's JFK Airport to Miami, Florida using Safari. When I searched Monday, June 17, Orbitz and Expedia had the same low price of $293. Kayak was slightly higher, with tickets costing $324. When I searched again on Tuesday and Wednesday, the price went up, with Expedia's lowest price jumping to $328, a difference of $35.
After clearing cookies on Thursday, June 20, I was surprised to discover prices were almost the same, with all Kayak and Orbitz offering fares of $328. Interestingly, Expedia's price, which was $328 on Tuesday and Wednesday, went back to the original price from Monday, which was $293.
Perhaps clearing cookies only helped lower the price for Expedia and not Orbitz and Kayak. These results confuse me, since I personally know people who swear by clearing their cookies when searching for flights. In the future, however, I will always clear cookies… just in case.
Amy: My destination was California, and I think my results showed that there is a difference in price according to time of day when you buy your tickets. I tested using Google's Chrome browser, and my results varied the most when I checked in the early afternoon versus late at night, which makes sense since I'm sure they anticipate most people to book tickets when they're on the computer at night.
Across the three sites we used, I experienced slight price increases (around $30) compared to the day before, but didn't observe a noticeable difference on Thursday, when we were supposed to search only after clearing our cookies.
It does seem like our experiment yielded inconclusive results, but like Claire said, better safe than sorry, so always clear your cookies anyway!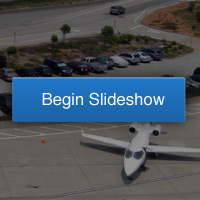 Related Stories:
Money Challenge: Does Browsing History Really Affect Airline Prices?
The 5 Most Inexpensive Ways to Travel
Top 5 Credit Card Bonus Offers for Summer 2013 Travel
Amy covers personal finances, student loans, and money management for younger adults. Her work has appeared in The Atlantic, Business Insider, New York Daily News, and more.
Ask a Question