Employer Health Options: Which Plan Is Best for You?
When you become eligible to receive health benefits from your place of employment, it is important to really understand what you are being offered. There can be a lot of information presented to you at one time and making the right choices will be important in the short and long term. It can certainly be a confusing process but you can make smarter decisions with a few tips.
If you plan to receive your employer's health benefits, you will need to understand what type of plans are out there and which ones are right for you. Some married couples will need to make the decision between plans being offered by both employers because not all benefits packages are the same.
Assessing Your Needs
While you can make updates to your coverage, you should really consider what you and your dependents will need insurance-wise.
Generally, health insurance benefits will cover basic health care needs and allow you to select a doctor of your choice. You will be required to pay a co-pay for services covered by insurance and the insurance company will pay the remaining costs. These traditional plans may include a deductible that must be met before insurance will kick in. But there are also other types of health plans that may be offered.
Types of Employer Health Plans
Outside of the traditional health plans, employers typically offer three types of options. Health Maintenance Organizations (HMO) are health plans which involve one network of doctors and hospitals. The members of these plans will receive a list of approved physicians to select from for a primary care physician. Specialist visits must be done by a referral from that doctor. When using doctors in the network, a low co-pay will be required for services rendered. If you see a medical professional outside of the network, there will be no insurance reimbursement. Premiums for this type of plan are usually the lowest cost-wise but offer the most limitations.
Another type of popular plan is the Preferred Provider Organization (PPO). This plan allows members to choose their doctor outside of the network. In this case, the insurance coverage will be provided after the deductible is met. Co-pays through this type of plan will be more expensive than an HMO plan.
Point-of-Service (POS) plans work similar to an HMO where members have a list of providers to select from through the plan. If services are rendered outside of the network, coverage is available but members will pay a bigger portion of the total cost for treatment.
Each of these plans offer different options. They are similar in that the insurance coverage costs money. Employers will pay the basic premium costs typically on a monthly basis. Most employers offer group insurance plans in which you will also be responsible for paying for a portion of your insurance coverage and for any dependents listed under that coverage. How much you must pay will vary based on the insurance company and the coverage being provided.
Cost should be a factor in your consideration. Employers will take the amount due for insurance out of your paycheck if you are required to pay a portion for yourself or your family members.
Reviewing the Offered Services
Each health insurance plan will differ in what services are included in the coverage. These are details that need to be carefully considered. You'll want to ensure you have coverage for annual physical exams and preventative services. You will also want to inquire about coverage for specialists outside of your primary care physician. This may include OB/GYN coverage for women and other specialists necessary to care for certain health conditions. You'll need to confirm your coverage under each plan for emergency room services at the hospital as well as coverage for hospital admission.
Health coverage may also include prescription medications, vision benefits, dental care, and other services. You'll need to carefully review this information to ensure you are selecting the right plan and coverage for your specific needs and the needs of your family. Some individuals do not like the limitations of an HMO while others may have specific concerns related to health care coverage.
The representative of human resource department at your company should be able to answer your questions regarding health care coverage. While you may be in fine health at this time, you never know if or when you'll need to rely on good insurance.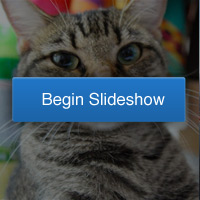 Related Stories:
Live Hassle-Free: 11 Must-Have Apps of 2013
The 9 Do's and Don'ts of Life Insurance
Ask a Question