Capital One Unveils New 1.5% Cash Back Credit Card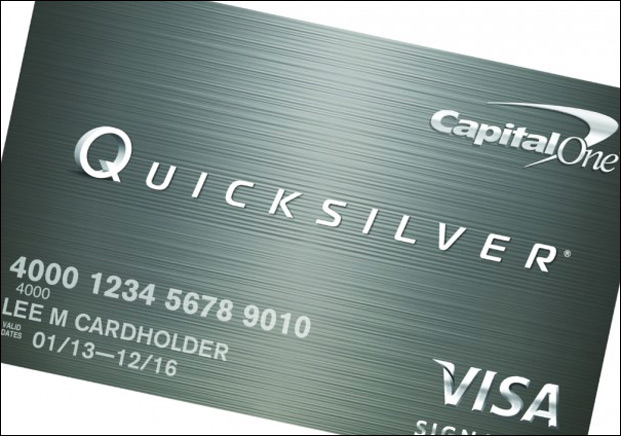 There's a reason that consumers stopped seeing Jimmy Fallon asking a baby if she wants "50% more" in Capital One television commercials for the Capital One Cash Rewards credit card. It's because the company is replacing the card with the new Capital One® Quicksilver®® card.
Instead of giving cardmembers 1% cash back and a 50% annual cash back bonus through the Capital One Cash Rewards card, Capital One will simply dole out 1.5% cash back upfront through the Quicksilver® Card.
"Research shows that cash back customers prefer simple and straightforward products," said Sukhi Sahni, a Capital One spokesperson, in an email statement. "Thus we took away the annual bonus and simplified the earn rate to unlimited 1.5 percent cash back so customers get their cash back even faster."
With Capital One Cash Rewards, customers earned a flat 1% cash back for the entire year before receiving the 50% cash back bonus at the end of the year. With Capital One® Quicksilver®®, that extra cash back is essentially applied at the end of every month. It means cardmembers get their hands on the cash back earlier, despite earning the same effective cash back rate.
Other than the cash back structure, the Quicksilver® card is no different from the Cash Rewards card. The card has no annual fee, no foreign transaction fees and no cash back redemption thresholds.
In the highly competitive market of cash back credit cards, the Capital One Cash Rewards stood out because of its minimalistic cash back program, which avoids tiers and purchase categories. The Quicksilver® card is likely to carry on that reputation.
Capital One Cash Rewards was also offered to those with less-than-excellent credit for an annual fee of $39. This version of the card is being replaced by the QuicksilverOne® card, which also has a $39 annual fee.
Anyone who already has the Capital One Cash Rewards card can continue to use their cards as usual, but they'll soon have the option to convert their cards. "Over the summer, we will start to make these cards available to existing rewards customers who wish to upgrade to Quicksilver® and QuicksilverOne®," said Sahni. An upgrade request through customer service will make that happen.
Ask a Question