5 Financial Steps to Take Before Traveling Abroad
Summer is an exciting season… with many people planning their getaways, it's sometimes easy to get lost in mapping out landmarks to visit, researching hotels and figuring out what to pack. If you're planning a trip overseas, it's important to take some time to do a little financial legwork before you fly, so you can avoid those hefty ATM, foreign transaction and expensive exchange currency rates. There's nothing worse than returning home from a fabulous vacation, only to see your bank or credit card statements riddled with fees you were unaware of.
We've broken down five steps to consider before traveling — it will make your stay much more hassle-free and pleasant!
Exchange currency
It is a lot more convenient if you exchange your money in your current country before you leave. Some cultures are all about cash, and you may not know what you can use a card for until you get there.
It's always better to have local currency on hand before you get out of the airport so that you can pay for a cab, buy lunch, or whatever other necessities pop up. To physically exchange one currency for another you typically need to go to a bank or an exchange kiosk.
Call your bank and see if they offer physical currency exchange. If they do, you need to find out how long it takes for them to make the exchange as it can sometimes take up to a week. You will also need to find out what transaction fees you will incur. Banks typically charge a lower fee than an exchange kiosk, but they may have restrictions such as exchange minimums. Your bank may charge you an extra fee for exchanging less than a minimum amount of currency. Kiosks will allow you to change one currency for another. They are relatively easy to find but charge extra fees for the convenience of using them. You will want to know where they are located before you travel and know what the exchange rate is approximately.
Locate an ATM
Many of the larger banks have partnerships with banks around the world which allow you to use the ATM without incurring a fee for exchanging money. Call your bank to see if they have any such partnerships available, and if possible try to use these ATMs when you are abroad. Make sure you find out what the fee is if you can't find a partnership ATM.
Exchanging your money before the trip in excess can help you avoid having to use any ATMs and incurring any fees.
Credit/debit card fees
Call your bank and find out about any foreign transaction debit or credit card fees that might be imposed abroad. These fees can vary and are usually called a "point of sale" fee. They are generally incurred when purchasing a product abroad while using your card.
There are also several travel cards that will prevent you from incurring transaction fees. Here's a list of them: Top 5 Travel Rewards Credit Cards.
Inform your bank or credit card company about your trip
Call ahead to your card provider and tell them how long you plan on being away from the country. If they see any suspicious activity, like transactions abroad, they will try and contact you and then put a stop on the card if they can't reach you. Any foreign activity will immediately raise a red flag.
Travel Insurance
An emergency may arise and you might need coverage to help you get through whatever challenges you may face abroad. For budget-conscious travelers, basic medical insurance is all you might need. But there are a variety of unforeseen circumstances you may find yourself in, and travel insurance might be an option to consider.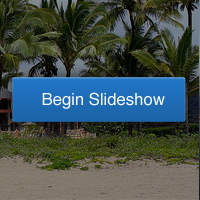 Related Stories:
17 Frugal, Fabulous Travel Tips!
Top 5 Credit Card Bonus Offers for Summer 2013 Travel
Travel the World by Couch Surfing: 6 Things to Consider
Ask a Question