Keep Costs Down: 5 Summer Travel Secrets
Many families have been opting to skip the family vacation because it's outside their budget. However, unless you love a "staycation," there are ways to see more of the world than just your own backyard and local attractions.
Learning how to travel without the excessive expense is possible if you do some pre-trip research and learn how to think outside-the-box.
Here are some summer travel secrets to help you score the best deals for your family's next vacation!
Off the Beaten Path
When you are thinking of places to visit, it can save you a significant amount of money to think about places outside of the most popular destinations. Rather than go to Disney World, try finding other family amusement parks that are near other attractions. There are many smaller parks that will still give the thrills and make the memories your family will treasure. You can have a lot of quality family time exploring quieter, less touristy places while still getting away from the daily grind.
The same kind of thinking can be used when you consider your flight plans. Rather than fly into major airport locations, you may be able to score airline tickets at a lower cost by flying into an alternate airport close to your ultimate destination.
Smaller airports also can mean less waiting in line for security checks and baggage pickups. If you can be flexible about your travel dates and times, you may also be able to keep your ticket prices very reasonable. Travel during the weekdays at non-peak hours to save more and book well in advance of your travel dates to get a better deal.
Research goes a long way
Many popular destinations offer costly tours and transportation options but it can cost a fortune by week's end. If you get in touch with your adventurous side, you can save money by researching the available methods for public transportation and do a self-guided tour of your vacation destination.
Public buses and subways can appear complicated, but a little research prior to your trip can give you the insight you need to get around without paying for unnecessary assistance. Even if you have your own vehicle with you, using public transportation will ultimately be cheaper than paying for gas.
Assess fees carefully
As businesses work to make the most profit, they often introduce or increase fees you did not know about until after you receive your bill. These fees can quickly add up and cost you a lot of extra money but if you are not aware of them upfront, you have little choice but to pay up.
Carefully research the fees associated with every part of your travel plans including:
Baggage fees from the airlines
WiFi charges from your hotel
Additional fees not included in all-inclusive travel deals. (Many fees are hidden in the fine print — so be sure to carefully review them before committing to the transaction.)
Analyze special deals carefully
The ads may say "kids fly free" or "buy one get one free," but you must be absolutely sure there is truth in such advertising. Many vacation spots will advertise a deal that cannot be beat, but if you read the fine print, you'll see that nothing actually comes free.
For instance, the ad may say kids stay for free, but there will likely be a caveat that other purchases are required in the fine print or you'll find that prices for other activities are elevated.
It's okay to call a travel agent
While many people tout the great deals that can be found online, there are still benefits from using the resources of your local travel agencies.
Travel agents can offer tips and answer questions about costs so nothing is a surprise. Another benefit is that most travel agencies can reserve your vacation in advance and allow you to make payments on the trip.
Typically only the airline fees are required upfront to hold the reservations, so budgeting summer travel can be much easier than paying for everything upfront in one lump sum. Any special offers being promoted that are relevant to your vacation will also be offered to you through the agent.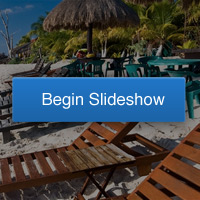 Related Stories:
The 5 Most Inexpensive Ways to Travel
Travel the World by Couch Surfing: 6 Things to Consider
5 Cheap Summer Destinations for Students
Ask a Question