5 Ways to Free Up More Cash to Invest for Retirement
During these trying times, the average American isn't too hopeful when it comes to having enough funds for retirement, and most admit they are very much under-saved. However, the hard reality is that if you enter into your golden years unprepared, you have no one to blame but yourself. Even if you live on a tight budget, there are ways trim your expenses so you can set aside retirement funds – and the time to start doing so is now.
Here are several ways you can save some extra cash:
1. Refinance Your Mortgage
We hear it all the time, but it's true: Home interest rates are at historic lows, with no signs of abating. Cutting down your rate is a quick way to free up sizable amounts of monthly cash. Shop around for the best rates, and then play around with the numbers on a refinance calculator – you'll be amazed.
Think you can't do a refinance because you're upside down on your mortgage? Think again. Check into the government's HARP 2.0 program, designed especially for homeowners who owe more than their house is worth. If your loan was instituted before May 31, 2009 and is held by Fannie Mae or Freddie Mac, you may qualify as long as you've been paying on time.
2. Clip Coupons
Obviously, you cannot eliminate groceries from your budget – but you can make a big difference by shopping smarter. Start by purchasing multiple copies of the Sunday paper and clip coupons for everything your family buys. Then, be sure to organize your coupons so they don't expire. Sign up for your favorite supermarket's loyalty program to receive discounts, and shop on days when coupons are doubled.
Don't be afraid to buy generic products, as many of the food and household items are practically identical. You may also want to consider shopping at discount grocery stores, which can be considerably less expensive.
3. Pay Off Credit Card Debt
If you want to be financially sound, do not carry a credit card balance. If you already do carry a balance, make it a priority to pay it off as soon as possible. Zero-percent balance transfers, if available, can be a great way to reduce the amount of interest you pay until you can eliminate your debt entirely. And until you pay off your debt, avoid or put off making major purchases. Constantly ask yourself whether potential purchases are a "need" or a "want," and if it's not something you need, simply do not buy it.
4. Spring Clean Your Finances
Actually, your budget deserves a "spiffing up" every so often regardless of the season. First, go through your monthly payments to look for any hidden fees or charges slipping in, such as on your cable or cell phone bills. If you find anything suspicious, check out the competition to see if you can save by switching. Or, negotiate with your current provider to see if you can receive a better deal. The occasional review of what you're spending (and how you're spending it) usually unearths some potential savings.
5. Get an Energy Audit
Instead of researching the Internet for hours on how to make your home energy efficient, let a professional do the work for you. Most power companies give free energy audits, but even if a nominal fee is required, it's well worth it. Most recommended fixes – such as window caulking, using compact fluorescent bulbs, and installing low-flow shower heads – are fairly inexpensive, but will pay off handsomely.
Final Thoughts
Once you start saving money, do not reroute it to other expenses. Instead, beef up your 401k by upping the percentage taken from your paycheck, or perhaps throw some extra cash into a 529 college savings plan for your children. Remember, you're thinking long term here. No one is going to fund your retirement for you, and with the uncertain future of Social Security and Medicare, you can never have too much.
What other ways can you suggest to save more for retirement?
David Bakke is a contributor for Money Crashers Personal Finance where he discusses the latest money management trends and shares tips for saving and investing for retirement.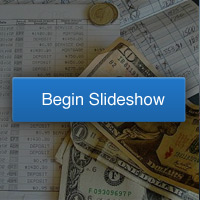 Related Stories:
Interview: Mr. 1500 Shows You How to Retire by 43
My Freelance Life: How I Manage My Finances
Pad Your Savings Account with these Side Gigs
Ask a Question