Improving your credit score is critical to your future financial health. In addition to helping you qualify for a loan, your credit score can impact your ability to get an apartment, the cost of your insurance and even your prospects for employment. Even if your credit score is dismal, you can use a few easy techniques to boost your score over time.
Although you can't improve your credit score dramatically over night, your financial discipline will eventually help your score to rise.
1. Get a Credit Card
If you don't have a credit card, you won't have many opportunities to improve your credit score. Maintaining a credit card shouldn't frighten you; as long you keep your balance low, you can successfully control your monthly payments. Shop around for a card with no annual fee and some attractive perks that fit your lifestyle.
For example, if you often travel by air, a credit card from a major airline may be your best option. You can also check to see if your favorite retailer offers its own credit card. By choosing a card that fits your interests, you'll be more likely to remember to use it.
2. Check Your Credit Report for Errors
If you don't regularly check your credit report for errors, you may end up with an inaccurate credit score. You should check your report at least once a year to ensure that it shows only accurate information. Not all errors on your credit report are worth fixing, however. For example, incorrect address information is usually not worth the hassle to fix. However, if you notice that a company that you've never done business with lists you as a debtor, you must contact the credit bureaus to get this black mark removed from your report.
3. Pay Bills on Time
Paying your bills on time is the foundation of a solid credit score. However, many people fail to maintain a consistent payment schedule for their bills. If you often forget to pay your creditors, you can use several different methods to help you remember to pay your bills. Start by setting up an automatic withdrawal schedule from your checking account. You can also use reminders through your smartphone or other device to help you remember to pay your bills timely. Your credit score will begin to climb as you establish a pattern of regular payment.
4. Shop for Loans Quickly
If you're in need of a loan for a major purchase in the near future, such as a house or a car, try to shop for your loan within a short period of time. Each time you apply for a new loan, your credit report gets pulled by lenders. If creditors repeatedly ask to see your credit report over a long time, your credit score will fall. For best results, do your loan shopping within a two-week window.
5. Avoid Closing Accounts
Opening and closing a number of credit card accounts will negatively impact your credit score. Even if you are no longer using a credit account, you should still keep it open. Any account in good standing will reflect positively on your entire credit report. In addition, older accounts will help boost your score. Some credit card issuers, however, may decide to stop reporting on your old accounts. To avoid this problem, use your old cards to pay for small things each month. For example, you could designate an old card to pay for gas or a special dinner each month.
6. Talk to Your Creditors
Sometimes, a simple phone call can help you avoid penalties and give your credit score a slight boost. If you're experiencing financial hardship, try communicating with your credit companies. After navigating through the computerized phone options, you can talk to a customer service representative about your problem. Working out an arrangement with your creditor is always better than having your debt turned over to a collection agency.
A good credit score will help you secure loans throughout your life, from student loans to a mortgage for a new house. Failure to properly monitor your score can result in financial hardships for you and your family. If you want to improve your credit score, start using your credit cards wisely today.
David Silverstone is a veteran financial writer and credit enthusiast with over 10 years experience, covering topics such as finance and credit management.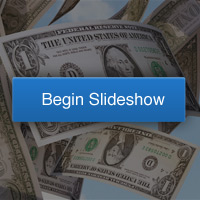 Related Stories:
Rated by You! Top 5 Banks on MyBankTracker
6 Insurance Policies You Don't Need
5 Secrets Credit Card Companies Don't Want You to Know