Collision Damage Waiver: Auto Rental Insurance Explained
Auto rental insurance is hardly one of the deciding factors when searching for the right credit card. This is largely because while you look for the financial institution that will get you the best APR along with cash back, airline miles or other rewards, the network deals with insuring your rental car.
Furthermore, aside from not thinking about it much, most people just assume their insurance and credit card will cover any damage.
What does a collision damage waiver mean?
Rental car agencies offer the collision damage waiver for $10 to $25 a day; a service that many people decline because of the price. "Plus, I'm already covered," they think. However, rental companies have tacked on ingenious and exorbitant fees to make up for the lost potential profits.
If you damage the car and didn't opt for the collision damage waiver, you will likely be required to pay the deductible and then file the claim through your primary insurance. When you get the bill, your credit card will cover the deductible and mostly what the insurance has left off. This means a huge hassle and many years to come of paying higher premiums.
So should you rely on your credit card or pay the collision damage waiver to cover your rental car?
Policies
All four major credit card networks offer car rental insurance, but each one varies on how much coverage they provide (which may increase if you carry a more elite card). Therefore, you must know how much assistance you will receive if you get into an accident, which seems like almost all if you do not read your policy carefully.
Rental companies have devised their own fees that most credit cards will not cover. This likely leaves anyone who damages a rental car with a hefty bill of what looks like ridiculous and unfair charges, proving that ultimately, the consumer is the target for extra revenue.
The cost of gambling on the rental company's collision damage waiver could easily add up to hundreds extra. Free credit card insurance sounds better than that, but as always, the fine print will get you.
To begin, coverage will be granted only when you:
Decline the rental company's collision waiver
Are the primary renter
Initiate and pay for the car in full with the card that provides the protection
Each credit card network has their own stipulations after that. They vary in the amount of coverage and exclude certain countries and vehicles.
Visa (and surprisingly Diners Club) cards provide free rental car collision and theft protection for all cards.
Discover and American Express exclude certain cards; MasterCard is especially guilty of this, as they only offer coverage for their Gold, Platinum, World and World Elite customers.
AmEx, however, offers all customers the opportunity to buy primary coverage for a flat fee of $24.95, so you do not have to go through your auto insurance at all (risking higher premiums).
Fees to watch out for
After the accident happens and the claim has been filed, nasty fees can creep up in order to fill the holes left by unpurchased damage waivers. All is well when your credit card network informs you they took care of the accident. But things get tricky when the rental company claims losses because of your negligence, which the credit card companies do not want to subsidize. Thus, rental companies enact the infamous "loss of use" fee along with administrative and diminished value fees.
Since rental companies cannot rent out the car when it is in the shop, they can (and will) claim that there is no car on the lot that can replace the one you damaged. This can easily add up to more than a few hundred dollars. They will also charge a percentage of the car's value for the amount the rental company suffers for the decrease in the car's resale.
Best of both
Enterprise's policy on the matter is that some branches charge the fee and some do not, depending on the state and branch. However, "Enterprise offers you the ability to pay for complete peace of mind with three different types of insurance," Richardson explains. "Collision damage waiver protects your rental [car]; personal accident insurance (PAI) protects the people in the car including their belongings and theft; and supplemental liability protects the other person's car."
If you also purchase roadside assistance, Enterprise really has you covered. Plus they'll pick you up. Richardson explained that you can pay around $34 per day for the bundle and if the car is stolen, Enterprise will even go so far as to reimburse you for your personal items. You won't pay for anything. "Most people don't realize what they could owe for liability or how much their premium may increase. If someone is coming in for a short trip, I usually tell them to at least take the collision damage waiver ($12.50 per day) and not have to worry if they get into an accident."
In this way you can purchase their collision waiver, and use your own liability coverage to protect your premium. Your liability will cover other cars but your credit card will not — if you hit a $200,000 Maserati, you are on your own.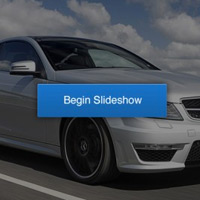 Related Stories:
Curious About Electric Cars? A Chat with 2 Satisfied Owners
How to Return a Leased Car Without Getting Charged
How Much Should You Spend on a New Car?
Ask a Question