What Cloud Computing Means for the Banking Industry
Cloud computing allows companies to access information technology services via the Internet by delivering hardware and software to users over a network. In a large corporation, instead of loading hardware and software on each individual computer — the programs are stored in a "cloud," and are accessible via a web-based service.
The administrators of these cloud can run everything the users require — from email programs to word processing to advanced, industry-specific programs. Changes to what programs each user can access, or the addition of new software can all be handled by an off-site IT department. What does cloud computing mean for the banking industry?
Reduced Technology Costs
Because cloud computing offers the ability for shared service delivery with rapid acquisition and reduced initial investments when upgrading hardware or software, the cloud offers the potential for reduced technology costs for businesses. Cloud computing can keep operating costs low and generally uses a variable pricing model that allows companies to pay for only those services that they are actually using. Many large banks are watching cloud computing for answers to whether or not it can handle security and regulatory issues imposed on financial institutions, while some banks are testing cloud computing proactively.
Many banks face high costs for technology and hardware that is under-utilized over time. When a bank is ready to make changes to their service offerings or scale-up their overall operations, it tends to increase costs drastically in terms of hardware, software, and manpower needed to make it happen. Smaller banks struggle to remain competitive if a core banking solution requires an upfront investment in technology to make it happen, but if banks were relying on cloud computing, they could more efficiently make upgrades, access hardware and software on demand, and add licenses for what is actually being used rather than having a huge physical equipment investment before they can make changes to their use of technology.
Banks that make the switch to cloud computing could get into a subscription model which allows them to pay per branch or per use for accessing certain software and hardware solutions. Also, rather than needing a team of skilled IT workers on site at each branch location, the entire bank can share their talent across the cloud.
Cloud computing and security
When it comes to banking and financial institutions, a major concern of cloud computing is whether or not it will provide the security and compliance required of such an information sensitive industry. The cloud strategy for the financial industry will need to be developed in order to ensure bank data and banking applications remains confidential. Before a bank can jump on board with cloud computing, the following must be addressed:
What applications and business functions are suitable for use in a cloud environment?
A secure hybrid cloud model could be used for ensuring databases are kept inside the bank, and then integrated with applications that are placed in the cloud.
Requirements must be created for each line of business and every business function that a financial institution will perform in the cloud.
There are different types of cloud computing models, with the hybrid, or shared, model offering the potential to address the compliance and regulatory issues faced by a bank.
Cloud computing and banking predictions
Cloud computing is already changing the way consumers research and buy financial products and services in the era of social media. Peer-to-peer lending or crowdfunding for loans is growing in popularity. With cloud-based services like Mint.com, many consumers are already managing their personal finances in the cloud.
Cloud computing for financial services is likely to take advantage of the growth of social and mobile media to improve relationships with customers. Today, most banks "talk at" customers, rather than talking "with" customers, and consumers want more personalized attention. Banks will rely on cloud computing and social media to reinvent their service offerings or they will risk losing their customers to new providers who do understand the changes in what customers want.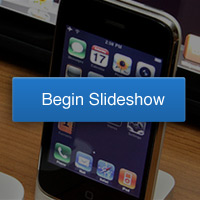 Related Stories:
See Our New Guides, Be More Financially Responsible
5 Investments You Should Always Stick to With a Bank
Ask a Question