Credit Card Delinquencies At Lowest Since 1990
Finally, some good news about Americans and the way we deal with money!
According to a new study conducted by the American Bankers Association (ABA), Americans are for the first time in two decades keeping up with their credit card payments.
ABA states that delinquencies are slowing down in 11 out of 13 loan categories, which include personal loans, direct and indirect auto loans, and credit cards.
In the first quarter of 2013, credit card delinquencies fell down from 2.47% to 2.41%, and ABA's chief economist James Chessen "attributed the falling delinquencies to a steady improvement in the economy and improving financial health for consumers." This percentage of credit card-related delinquencies is at its lowest since June 1990.
From ABA's official statement:
"Sharply lower delinquency levels reflect improving consumer balance sheets, steady job creation and a continuing increase in household wealth," Chessen said. "Many consumers have learned the hard lessons of recession, and have redoubled their efforts to keep debt at manageable levels."

Chessen believes that rising wealth and improving consumer confidence have played an important role in lower delinquency rates.

"Household net worth rebounded in the first quarter, rising above its pre-recession peak for the first time in over five years," Chessen said. "Rising home and stock prices create a wealth effect that boosts consumer confidence, which contributes to healthier finances and a greater ability to pay down debt."
It's good that people are being more responsible with their money — better late than never, right? — and while the trends look good for now, the truth is that America's spending habits are still outpacing the growth of the economy and we're still shaky with saving.
The Bureau of Economic Analysis reported last month that travel and tourism spending increased during the first quarter of 2013, while personal income declined. And with saving — our personal kryptonite — the truth is that we're still not saving enough.
According to the Consumer Federation of America and the American Savings Education Council, many Americans don't have enough for retirement, despite being near retirement age, and others are reporting to be saving less this year than they did last.
All in all, it's good that there are reported declines in loan delinquencies, but it's not a sure sign of total recovery, and diligence when it comes to credit cards is still necessary. Americans are expected to generate a new $47 billion in credit card debt this year, so a slight credit card delinquency rate drop is just the beginning.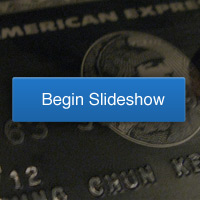 Related Stories:
Top 5 Credit Cards for Small Businesses
Why Credit Card Minimums Are Legal
Comparing Early Withdrawal Penalty Fees for CDs
Ask a Question