Money Challenge: Save Money with a DIY Fly Trap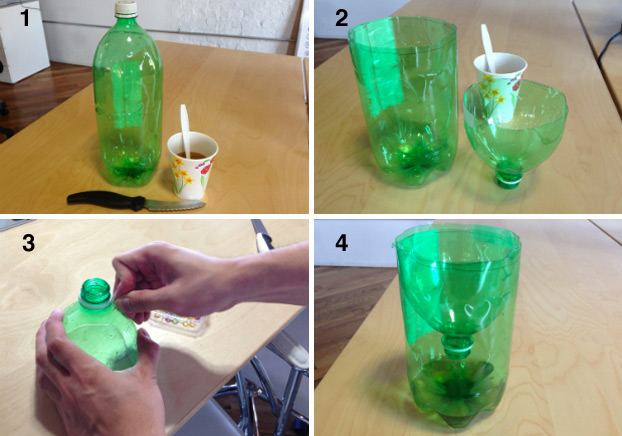 This week for MyBankTracker's Money Challenge, we picked a product to do-it-ourselves instead of spending money to purchase it.
We decided to make a DIY fly trap: it's summer and we know that flies are a persistent problem in kitchens, backyards and rooms with lots of windows, so why spend the 10 bucks on a trap from the store when making one yourself is incredibly easy and not to mention, cheap?
For this project, all you need are the following materials: one large plastic bottle, a knife, and a cup of sugar water (this last ingredient can be anything you think will attract flies).
Feel free to work with the materials you already have around the house.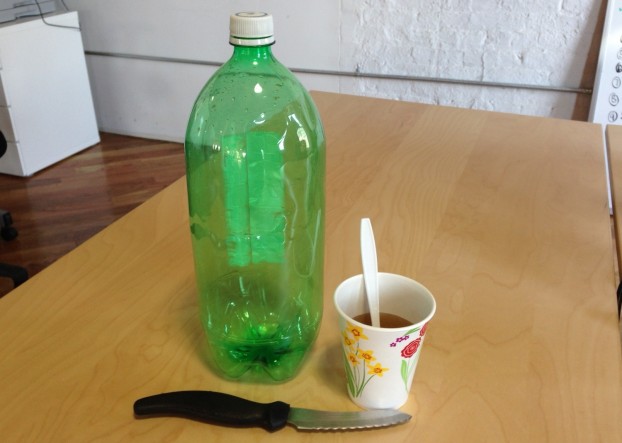 The first step is to cut the top of the bottle: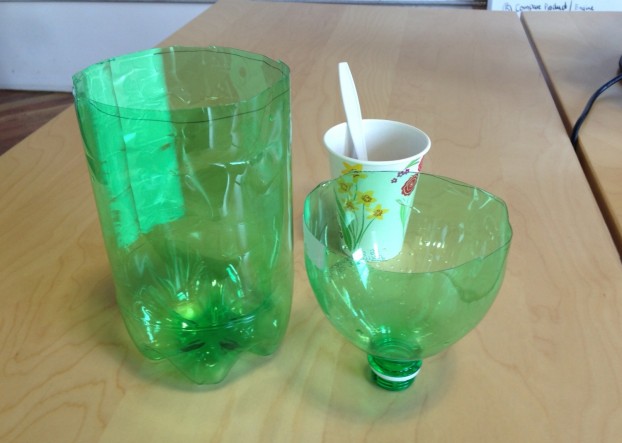 Poke a couple of holes into the top portion so that the flies can smell the sugar water. We used push pins to make tiny holes.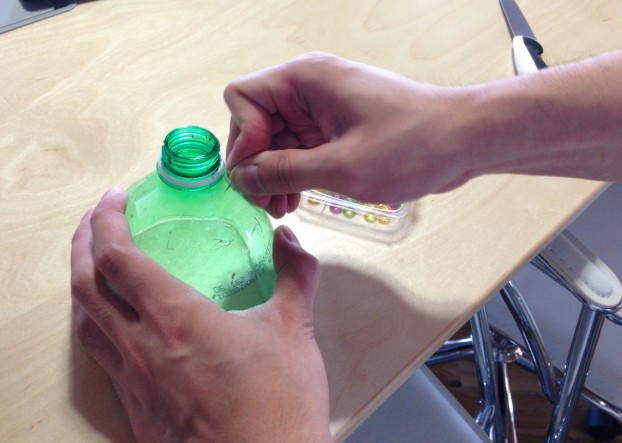 Pour your cup of sugar water into the bottle. Then, invert the cut portion of the bottle and place it in, over the sugar water: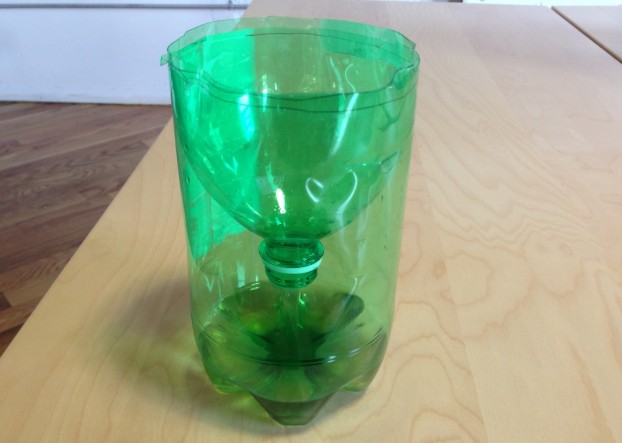 Once you're done, place the bottle on a kitchen table or anywhere else you think is necessary. If you want to get extra fancy, you can poke two holes on either side of the bottle with a wire (think coat hanger) and hang it somewhere. The sugar water will attract the flies, and once the flies make their way into the bottle towards the water, they'll be trapped.
We'll keep an eye out on our DIY fly trap throughout the week to monitor its effectiveness, and will report our findings next week. Try it at home and see if it works!
Avid DIYers, listen up! Next week, we're launching a contest for your favorite, fool-proof money-saving DIY project! All you have to do is comment on our Facebook or underneath the article. The winner will receive a $25 AMEX gift card!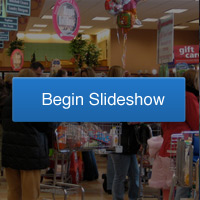 Related Stories:
10 Things You Should Always Haggle For
7 Most Expensive Parking Lots in the World
What to Do When a BFF Asks for Money
Ask a Question