Citigroup's Profits Go Up 42%
Citigroup's second-quarter numbers are in, and the third biggest bank in America, by assets, saw their profit rise to $4.18 billion, which is a 42% jump from the same period last year.
The bank said that most of its profits came from cost-cutting measures, continued growth of emerging markets such as those in Latin America and Asia, as well as well as "winding down legacy assets," according to the Wall Street Journal.
During the same time last year, Citigroup reported a profit of $2.95 billion. This year, their overall revenue rose to $20.48 billion while expenses only rose 1%. A restructuring was announced last December, which resulted in cutting 11,000 jobs.
In a statement, CEO Michael Corbat said that, "[Citigroup's] business performed well during the quarter and these results are well balanced through our products and geographies, especially in the emerging markets, where growth is being challenged."
The New York Times stresses the importance of the fact that Citi's profits and growth are coming from its emerging markets,
The nation's largest banks are bedeviled by a challenging trifecta — sluggish demand for loans, a stagnant American economy and a raft of financial regulations that have eroded profits. Thanks to its international securities business, though, Citigroup was able to sidestep much of the pain from a challenging consumer banking landscape.
More than half of Citi's revenue came from markets outside of North America. The U.S. economy continues its sluggish pace, and it's affecting customer banking practices and attitudes. "Within Citigroup's consumer banking unit, profits fell slightly by 1%, to $1.95 billion… Citigroup is still grappling, like many of its large peers, with skittish American consumers who remain skeptical of taking on new debt."
Citi's numbers from their global ventures are going up:
Net income in Europe, the Middle East and Africa jumped 51% to $1.01 billion during the second quarter from a year earlier. In Latin America, profit rose 8.7% to $900 million, and in Asia it increased 10% to $1.06 billion.
Citigroup does stress that their performance is tied to the performance of international markets and its eventual slowing down.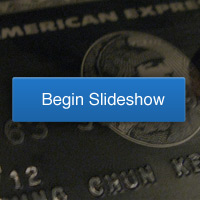 Related Stories:
Of Course Americans Still Hate Banks
Chase United MileagePlus® Club Card Review
Credit Card Delinquencies At Lowest Since 1990
Ask a Question