Banks and Beer Cans: Time for Regulation?
Are big banks driving up the cost of your beer?
On Tuesday, Tim Weiner, MillerCoors global risk manager of commodities, told the United States Senate Committee on Banking, Housing and Urban Affairs that they are.
Weiner explained banks such as Goldman Sachs Bank USA and JPMorgan Chase, who own warehouses where aluminum is stored, are forcing market prices up by increasing storage time of the metal. By delaying shipping times, Weiner says the cost of the aluminum is passed onto companies which purchase it, and the increased time waiting for the product, sometimes up to 18 months, is also a problem.
"This does not happen with any of the other commodities we purchase. When we buy barley we receive prompt delivery, the same with corn, natural gas and other commodities," Weiner told the committee in prepared remarks.
Weiner and other critics say the body which is supposed to regulate activities, the London Metal Exchange (LME) is made up of warehouse owners and financial institutions. Until the 1990s, banks were not allowed to own non-financial businesses.
"Under this Federal Reserve exemption, U.S. bank holding companies have effective control of the LME, and they have created a bottleneck which limits the supply of aluminum. …Aluminum users like MillerCoors are being forced to wait in some cases over 18 months to take physical delivery due to the LME warehouse practices or pay the high physical premium to get aluminum today. …It is only with aluminum purchased through the LME that our property is held for an extraordinary period of time, with the penalty of paying additional rent and premiums to the warehouse owners, until we get access to the metal we have purchased."
The New York Times recently reported that before Goldman Sachs Bank USA purchased Detroit-based aluminum warehouse Metro International Services, the length of time purchasers of aluminum had to wait for delivery was about six weeks. Now, the wait time has increased to more than 20 months in some cases. It was also reported the increase in cost amounts to about $2 for the 35 pounds required to make 1,000 beer cans, or $12 per 200 pounds of aluminum to make an average car, at a time when aluminum market prices are low.
"What's supposed to happen under these economic conditions? When supplies rise while demand is flat to down, prices should fall. Instead, what's happening is that the aluminum we are purchasing is being held up in warehouses controlled and owned by U.S. bank holding companies, who are members of the LME, and set the rules for their own warehouses," Weiner stated.
As a result, the cost of beer, soda, vehicles, and other aluminum products cost more to produce, so the cost is likely passed on to consumers. Weiner and others are asking lawmakers to increase oversight of banks involved in commodities. "We simply ask for the same regulatory and legislative oversight of the LME that other U.S. futures exchanges receive in order to level the playing field and ensure a transparent balanced functional market for buyers and sellers."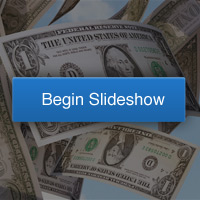 Related Stories:
5 Surefire Ways to Save on Car Insurance
The Best 5 Credit Cards for Retirees
7 Most Expensive Parking Lots in the World
Ask a Question