What's Happening With Detroit?
Detroit, which has long been struggling since the economic recession hit America, filed for bankruptcy last Thursday. It had approximately $20 billion in debt, the largest amount for any American city.
Rick Snyder, the governor of Michigan, says that this bankruptcy is the result of "a problem that has been six decades in the making."
Despite the fact that the auto industry helped Detroit grow at an impressive speed at the turn of the century, the city has been on the decline for decades. What used to be a city to 1.8 million people in 1950 is now only "home to 700,000 people, as well as… tens of thousands of abandoned buildings, vacant lots and unlit streets."
What happened to Detroit?
There are many things to blame, one big problem is that the city faced billions of dollars in unfunded pension money for its retirees, current and future ones. Though Detroit isn't the only American city with these looming pension responsibilities, it was a huge added liability in an already depressed city suffering from a serious lack of resources.
Days prior to the bankruptcy announcement, the Times wrote a story on how bad conditions are in the city, especially during times of emergency — the response time from federal workers is shockingly slow, "The Detroit police's average response time to calls for the highest-priority crimes this year was 58 minutes, officials now overseeing the city say." If asked whether or not a resident would call 911 if he or she was in grave bodily danger, many said they wouldn't.
The city is still faced with the highest violent crime rates out of the country, and its financial health has been in a sad state for some time now. Earlier this year, an emergency financial manager was appointed to help the city negotiate its debts with its creditors, unions, and pension boards, but negotiations failed. The manager, Kevyn Orr, had advocated cuts to the pension plans available to Detroit's current retirees, but that was met with backlash.
Now that the city has officially filed for Chapter 9 bankruptcy, the next thing the city's attorneys have to do is argue that Detroit has the right to claim bankruptcy in the first place, which legal analysts say shouldn't be a problem. After that, they have to figure out if pensions have to be slashed, but unions are already arguing (loudly) against that.
Detroit's city assets have to be examined to see if any of them can be sold to try to pay back its creditors. Creditors claim that Detroit has artwork and artifacts in its Detroit Institute of Arts, but the judge assigned to the case — Steven Rhodes — cannot force the city to sell its artwork.
This story is still developing, so stay tuned for more news coming out of Detroit.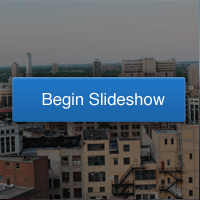 Related Stories:
How to Overcome 6 Awkward Money Moments
Ask a Question