Mortgage Rates Show Slight Drop
Mortgage rates fell slightly for the first time since May, as of the close of the week of July 19.
The average rate for 30-year fixed mortgages came in at the end of last week at 4.58 percent, down .02 percent from the prior week. According to Reuters, it's the biggest weekly drop since August 2012. However, the rate decrease comes after hitting a two-year high earlier in July. Rates are still historically low. In 2003, rates averaged 5.83 percent annually, and 7.3 percent in 1993. In the 1980s, rates ranged from 10.19 percent to as high as 16.04 percent in 1982, according to data available at FreddieMac.com.
Average rates for 15-year fixed mortgages also fell, by .04 percent. The average rate ended the week at 3.61 percent, and five-year adjustable mortgage rates fell by .02 percent to 3.54 percent.
Despite the drop in rates, mortgage activity also fell. According to the Mortgage Bankers Association's adjusted index of home sales, the rate fell by 2.1 percent. The index is considered to be a reliable indicator of home sales activity in the U.S.
New mortgages and refinancing application activity, as reported in the MBA index of mortgage activity, was down by 1.2 percent on a seasonally adjusted basis.
The Federal Reserve Bank has been purchasing $85 billion per month in bonds and mortgage-backed assets to hold rates down as part of an ongoing economic stimulus package. Low rates were designed to draw in buyers to invigorate the housing markets.
Federal Reserve Chairman Ben Bernanke has stated earlier in the year that if the economy continues to improve, the fed will slowly begin to wind down stimulus efforts beginning later this year. Bernanke added that the Fed is open to adjusting that plan and will not make big changes if the employment rate and other economic indicators don't continue to rise.
"If things are worse, we will do more. If things are better, we will do less," Bernanke stated last Wednesday.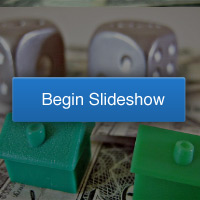 Related Stories:
Which Type of Mortgage Is Right for You?
6 Ways to Sell Your House, Fast!
How to Successfully Negotiate for Your First Home
Ask a Question