Student Loan Rates to Be Tied to the Market
Earlier this month, we wrote that while Congress took their summer break, student rates doubled from 3.4% to 6.8% for any federal loan that gets taken out after July 1st. While we also discussed how it might not affect most borrowers and that it won't be felt immediately, a doubling interest rate is never good for anybody.
Finally there's some movement on a resolution: The Senate approved a plan last Wednesday that would tie the student loan rates to the health of the financial markets.
Although the plan was passed by an overwhelming majority — in a 81-18 vote — the New York Times reports that "many liberals, who are upset that the plan would replace the fixed-rate subsidized federal student loan program, criticized their colleagues for leaving lower- and middle-income students vulnerable to the swings in the market."
Tying the rates to another sector within the economy is reminiscent of Ben Bernanke, chairman of the Federal Reserve, who announced that savings rates won't go up until unemployment rates were down. But this plan with student loan rates seems particularly unfair, as this puts students' financial futures at the mercy of the markets.
"This is obscene," says Senator Elizabeth Warren, "Students should not be used to generate profits for the government." This is in reference to the $200 billion the government could potentially generate over the next decade with the higher loan rates.
Republicans, on the other side of the argument, are gleeful about the plan:
Republicans did not even try to contain their delight that a plan they championed had passed over the objections of liberal senators. Speaker John A. Boehner's office released a chart comparing the House bill with the Senate bill, noting wryly, "The final legislation is a permanent fix, and it protects taxpayers by not adding to the deficit — things that never would have come to pass if Senate Democrats had gotten their way."
Congress heads off for summer recess this Friday and won't be back until September 9, and the bill is expected to be passed before they leave.
Do you agree with this move?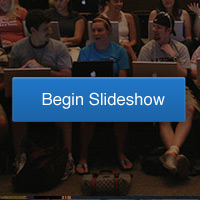 Related Stories:
Whoops, First National Bank Forecloses On Wrong Home
What You Should Know About Creditors After Declaring Bankruptcy
Consumers Hit With $14.3 Billion in 'Grey Charges' in 2012
Ask a Question