Whoops, First National Bank Forecloses On Wrong Home
Katie Barnett from Vinton County, Ohio is not having a good week.
Ohio's 10TV recently reported that when Barnett came home after returning from vacation, she discovered all the belongings in her house were gone. It turns out that First National Bank was responsible for the repossessing, but here's the kicker: Barnett doesn't bank there.
"They repossessed my house on accident, thinking it was the house across the street," Barnett says. "They told me that the GPS led them to my house. My grass hadn't been mowed and they just assumed."
When contacted for a comment, First National Bank had the gall to say that a GPS had guided them there. Reporters for 10TV conducted a test on their car's own GPS, and they were pointed to the correct house with no trouble at all. Does First National Bank think people are stupid, coming up with such a weak excuse?
On top of an already horrible experience of getting her possessions taken away, Barnett sent an itemized list over to First National Bank, insisting to be compensated, as is her right. Not surprisingly, she was turned down by the bank, "[The First National Bank president] got very firm with me and said, 'We are not paying you retail, that's just the way it is.'"
Barnett wants First National Bank to compensate her $18,000 for the items that had been taken away, and the bank has demanded that she show them receipts for all the items, which is absolutely ridiculous. How would it be possible to produce receipts for all the items, especially when Barnett wasn't expected to replace or return them in the first place? Such an unreasonable request from First National Bank is probably one of the many reasons why Americans are still wary with banks.
"It wouldn't have been a big deal if they had stepped up to say, 'I'm sorry, we'll replace your stuff,'" says Barnett. "Instead, I'm getting attitude from them, they're getting sarcastic with me. They make it sound like I'm trying to rip the bank off. And all I want is my stuff back."
The latest update on the situation is that First National Bank is attempting to work with Katie Barnett to rectify the situation, but it doesn't look like the bank wants to claim full responsibility.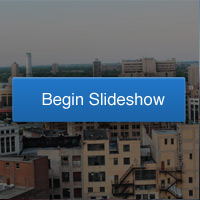 Related Stories:
Of Course Americans Still Hate Banks
What You Should Know About Creditors After Declaring Bankruptcy
Ask a Question