Avoid These 4 Setbacks During Retirement
Saving a nice nest egg for retirement is not only the smart thing to do, it's something that should be done if you plan on living comfortably after putting in decades of employment.
With several options to save towards retirement such as company matched 401(k) plans, IRAs and investing in the stock market, even the most savvy retirement saver can come across obstacles that can set them back in their saving habits. Circumstances may arise such as loss of employment, health problems or other emergencies. There are several ways to overcome these hurdles and stack those dollars away for retirement.
In a survey conducted by Ameriprise Financial, people aged 50-70 have experienced at least one retirement setback. Half of those respondents said that it directly had an adverse affect on their retirement savings. The average amount of loss due to these setbacks is around $117,000.
Think about where you are in your life and career and make a plan that will make your retirement as painless as possible.
Here are some reasons why some retirees run into problems while saving.
Not saving enough
One of the major contributors of retirement setbacks is saving too little or just the minimal amount every month. Aim high and contribute at least 15% of your salary and this should include matched 401(k) plans and saving accounts you have set up throughout the years. Many companies will automatically set up a 401(k) plan with a contribution level set at 3%.
Getting started with this low level is okay, but you should put away more to have a secure nest egg. If contributing 15% is too steep, you can lower it, but try not to go below 10%.
Loss of employment
If you lose your job, this reduces your income, which makes it harder to save that nest egg. If you have no savings account to dip into to cover monthly living expenses, you may find yourself dipping into your retirement savings that should be reserved for retirement. Keep in mind that if you go this route you will be slapped with a 10% penalty and hit with taxes due to early withdrawal before the age 59 1/2.
Saving too late
With each passing month or year you wait to save for retirement, you will lose out on compounded interest from savings accounts. It's important to start saving early to avoid the troubles of trying to play catch up later on. Even if there is a chance that you have no accumulated savings in your 50's, you can still save.
If you consistently save and make a decent salary, even by age 65 you could have a nice nest egg in the six figure range.
College
Aside from saving for retirement, parents save for college expenses for their kids. Even though half of parents have no savings at all for college, two-thirds of parents claim they would dip into their retirement savings to pay for tuition and fees if necessary.
According to a report published this year by financial lender Sallie Mae, the average college stash for those who do proactively save, is around $12,000.
Consider a Roth IRA to save for both college and the golden years. With this savings plan, maximum yearly contributions are $5,500 or $6,500 if over 50 years old. The money is tax free and you can withdraw for any reason without being penalized the 10% early withdrawal fee or paying taxes on the distributed amount.
You will be responsible for the taxes on the earnings unless you're 59 ½.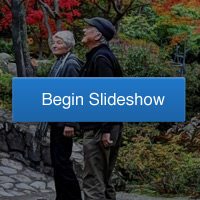 Related Stories:
The Best 5 Credit Cards for Retirees
Interview: Mr. 1500 Shows You How to Retire by 43
8 Clear-Cut Ways to Becoming a Better Saver
Ask a Question