Who's Cashing in on Cronuts?
As early as 5 or 6 A.M., people begin lining up on Spring Street in New York City, some to eat, and others to cash in on, New York City's newest famed food phenomenon, the Cronut.
As early as 5 or 6 A.M., people begin lining up on Spring Street in New York City, some to eat, and others to cash in on, New York City's newest famed food phenomenon, the Cronut.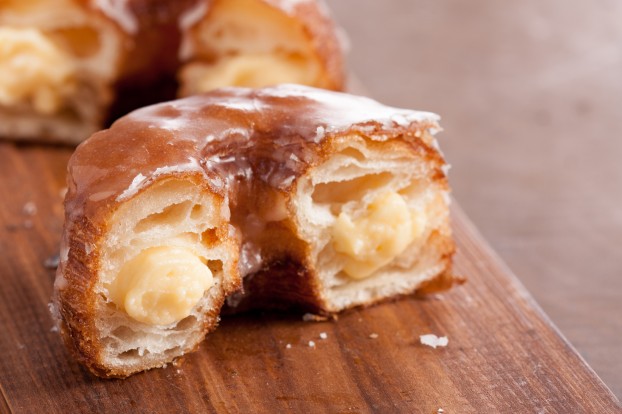 A combination of croissant and doughnut, the Dominique Ansel Bakery debuted the decadent delight in May, when the shop was only able to produce about 200 daily. Cronuts, a name now trademarked by the bakery, caught on quickly and batches sell out within hours of opening at 8 A.M.
People are crazy for Cronuts
Reports of scalping led to the restriction of two Cronuts per customer. In early June, the Huffington Post reported the first two men in line they visited one morning were Cronuts scalpers. The two men each bought their allotted two Cronuts for $5 each and quickly sold the coveted treats for $20 apiece and returned to the end of the line to attempt to do it again. One company offers Cronuts delivery for $100 each, with a limit of five deliveries per day. Actual reports of Cronuts resale amounts are as high as $80, although current offerings on Craigslist range from $25-40 each, including delivery. One notable Craigslist ad even requested sexual favors in return for one of the flaky treats.
Dominique Ansel, the pastry chef behind this tasty phenomenon, told reporters he has personally removed scalpers from the waiting line, and customers have tipped him off to scalpers and infringement of the internationally-copyrighted Cronut name. He said one tip came in a letter signed, "Your friendly neighborhood Spider-man." Ansel is enjoying the popularity, but said his shop won't become a Cronut-only bakery and continues to work on other baked goods.
Copycats cash in
Other businesses have been quick to try to cash in on the craze. From the simply-named "croissant donut" at Gregory's in New York, and the "French donut" just five blocks away from Ansel's bakery at Mille-feuille Bakery Cafe, other knockoffs include the "squat" at Fort Greene's Le Petit Bakery, and the "kronut kruller" in Miami Beach. Now, Dunkin' Donuts has released its version of the treat in South Korea with a much less catchy name, the "New York Pie Donut."
Ansel, who greets his guests every morning, said he has been surprised by the response to his creation. He reported one man purchased a Cronut to put an engagement ring in its center before proposing to his girlfriend and that another couple met while waiting in the hours-long morning Cronut line.
Part of the rush to buy the croissant-doughnut hybrid may be the short time the product remains fresh. Ansel says the French-style pastry has a very short shelf life, and advises eating the specialty the same day it is made. He claims refrigeration will make them soggy.
Charity
While others have seen quick profits, Ansel saw a charitable opportunity in the Cronut craze, and recently began a program called the Cronut Project to raise money for the Food Bank for New York City. Two special passion fruit-flavored Cronuts, including delivery to any of the five boroughs, will be raffled per day. Cronut-seekers can place a minimum $5 donation to the food bank on the project's website. The minimum $5 donation will buy a chance to win one Cronut as part of a random drawing, but a second Cronut will be awarded for the day's highest bidder.
So far, over $3,000 has been raised for the food bank in the name of Cronuts, and starting Aug. 1, patrons will be able to buy a limited edition t-shirt. Calling it "crolanthropy," the purchase of the shirt not only benefits the charity, but allows the buyer to double their Cronut purchase from two to four when they wear the shirt. A $20 shirt is reported to be able to buy 50 meals for New Yorkers in need. Ansel, who experienced hunger as a child, said he is from a poor family and hopes the 200 shirts will generate $4,000 for the charity.
Delicious secret
The Cronut recipe is a closely guarded secret, and the process of making the prized pastry is painstaking according to Ansel, and can take up to three days as the dough is laminated and proofed. Ansel explains the method is similar to the way croissants are made, but he honed his own version of the traditional pastry dough after numerous experiments. The dough is fried in grape seed oil at a precise temperature, which Ansel also guards.
The first specialty flavor he introduced was Rose Vanilla, which was followed the next month by Lemon Maple, and Blackberry Cronuts were made available in July. August's flavor was chosen by fans on the bakery's Facebook page, and has been dubbed the "Croconut" and is a coconut Cronut made with coconut milk cream, topped with coconut glaze, cinnamon sugar, and a light sprinkling of toasted coconut.
Chef Ansel grew up in Paris and began his formal culinary training at age 16. This year, he was nominated as a finalist for a James Beard Award for Outstanding Pastry Chef. Lately, he has been on numerous television shows featuring the Cronut craze, including "NBC Nightly News," "Good Morning America," and was featured on CNN with Anthony Bourdain. Tonight, he'll appear on the "Jimmy Fallon Show," whose resident musician Questlove has expressed enthusiasm for the confection.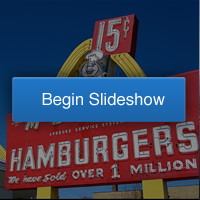 People Love to Sue McDonald's: 5 Memorable Lawsuits
Related Stories:
What's the Weirdest Thing You've Done for Money?
Pad Your Savings Account with these Side Gigs