Colleges Are Giving More Money to Wealthier Students
And the situation gets even uglier, now with statistics to match: colleges really are giving well-to-do students more scholarship money than they are for students from poorer families.
Two months ago, we wrote about how schools are using scholarship money to lure in students from wealthier families, while kids from lower-income families have to take out loans. In a new study conducted by Sallie Mae called "How America Pays for College," they found that colleges are on average offering more scholarship money to those with higher income.
Consider these figures of students from different types of family income levels and how much they are receiving in scholarship money:
Incomes of less than $35K receive an average of $7,237.
Incomes of $35-$100K bracket receive $8,384.
Incomes of more than $100K receive $10,213.
These numbers show that the more your family earns, the more scholarship money you get.
Grants, on the other hand, are divvied out like so:
Students from families earning less than $35K receive on average $6,170.
Those in the $35-$100K bracket receive $7,037.
Those earning more than $100K receive $5,757.
With grants from the government, there is more of an inverse relationship: the less well-off you are, the more you get in funding.
These numbers confirm a scary trend, though unsurprising. Endowments are down, and it's easier for colleges to pursue students from wealthier families because their attendance will cost less, compared with admitting a lower-income student, who would probably pay the school less compared to their richer counterparts.
A different report does show that compared to three years ago, parents were paying less for college. For the 2009-2010 academic year, families spent an average of $24,097 on college, compared to the $21,179 spent in the 2012-2013 school year.
But it would be false to assume that this was because school was becoming more affordable. In fact, it's only because families are making most cost-effective decisions that they end up paying less: 57% of students are living at home to save on the cost of dorms, 48% of parents are reducing overall spending, 20% of parents are working more, and 47% of students are working more.
Karen Weise of Bloomberg Businessweek writes that these figures "[confirm] the results of a recent study by the New America Foundation that found that schools are increasingly using aid to lure wealthy students rather than targeting those most in need. So as stagnant incomes continue to stress less affluent families, wealthy parents are getting a helping hand."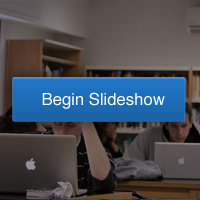 Related Stories:
Colleges Give Rich Students Aid, Make Poor Students Take Loans
Beat Low Rates With These Savings Alternatives
Student Loan Rates to Be Tied to the Market
Ask a Question