4 Smart Purchases for August
We're officially into the last of the summer, and as we head into fall, here are four money to-dos you should keep on your list so that you take advantage of all the deals around you so you can save some money.
Back-to-School Shopping
Tax holidays are happening within the next week or so across many states in America, specifically geared towards back-to-school items, so if you know you'll need to shop for your children, now is the time to do it.
In those states with tax holidays, you won't be required to pay sales tax on specific items up until a certain dollar amount. In North Carolina, for example, you can spend up to $3,500 on computers without needing to pay sales tax, up to $100 on school supplies, and up to $300 on instructional material. Pretty good deal!
But act quickly, most states offering a tax holiday only has it for two or three days. Refer to our tax holiday charts for more information on your specific state.
Plan For Traveling
The end of August is what the travel industry likes to the period of "travel fatigue," when people are all traveled-out for the summer. This is also the best time for those who want to want to travel in the fall to book their trips.
The standard industry advice is to book travel at least two months in advance, and after a busy traveling season, this is the time when people start to slow time, so take advantage of this to book trips towards the end of August.
Stock Up On Wine and Summer Apparel
Summer apparel will be slowly replaced by fall wear, so the end of August will be when most apparel stores will have large sales. Take advantage of the sales, even if you'll be bundling up soon, it's the easiest way to buy clothes that will still probably be in style next summer.
In addition, September will be harvesting season for vintners, which means that wines made from last year's harvests will be on sale throughout the month. Stock up!
Buy Household Items and Computers
Just because tax holiday is specifically geared towards kids heading back to school doesn't mean that you can't make purchases for related items. Retailers that lure college students with dorm gear don't care if you're buying it for your kids or if you're buying it for yourself, so if you need storage, containers, and other household items, take advantage of the sales and the tax holidays.
The same goes for computers and other electronic equipment. Most states with a tax holiday offer a tax break for at least one decently-priced laptop or desktop computer, so take advantage of that.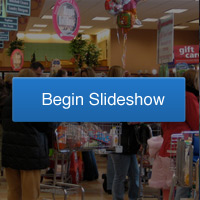 Related Stories:
Tax Holidays for Back-to-School
5 Celebrity Prepaid Cards & Their Ridiculous Fees
Ask a Question