Money Chat: What Would You Fork Up for Fad Foods?
This week, the MyBankTracker team dished about our opinions on fad desserts and how much we would pay for a luxury/quirky food experience.
A breakdown of our characters:
Amy — The skeptic and voice of reason.
Simon — The one who threatens to make everything himself.
Claire — The spectator with stories to share.
Kat — The one who's got the breakdown of all the desserts.
Kat: Going from the cheapest to the super expensive, here we go: First one on my list is Cronuts, which you can get for $5 bucks if you wait in that ridiculous line, and it's two per person, or scalping prices are as high as $100, and one guy was willing to give away his Cronut in exchange for sexual favors on Craigslist.
Simon: What is it?
Kat: A Cronut, it's like a croissant and a doughnut.
Amy: You need to read the news beyond banks! Cronuts has been big for like a month, month and a half.
Claire: It's a doughnut and croissant hybrid — and its exploded! Dunkin' Donuts in Korea has a version, they're calling it a New York Pie.
Kat: Some people scalp them that's why it can go as high as like, $80.
Simon: For doughnuts?
Kat: For Cronuts!
Claire: Now, because people were like selling them to Wall street bankers for like $100 each, the owner has limited it to two a person.
Kat: It's $5 if you stand on line, but you can get them from people who stood in line and got them and want to sell it for a good price, like around $40-$100 on Craigslist. But people buy them.
Claire: Well wait, maybe that can be our topic. Is it wrong for people to resell it after they've purchased it? Is it illegal? 'Cause how would they police that?
Amy: I know that for baseball, scalping is pretty rampant, and the MLB have protocol in place to prevent scalpers and like, they've taken down scalping sites, and ticket sites and stuff like that.
Claire: Yeah, well something like that, I can see why they would do that, but for something like food or clothing, just something that you bought for yourself, that means it's yours, you have the right to do whatever you want with it.
Kat: I agree with that.
Simon: They do that with sneakers even, they'll buy it, go to the next person on line and sell it for $200.
Amy: And people do that for everything. Like all those H&M designer collaborations, they sell out in an hour when stores open, and people wait in line and buy it, then mark it up like 500 times on eBay. Like all those Jimmy Choo, Versace collaborations, they all sell out, and it costs like $500 for a $50 dollar t-shirt. It sucks if you couldn't get it when the store was open, but I don't blame people for trying to make a buck on it.
Claire: It's a clever marketing ploy for sure, but I don't know, if I bought a Cronut, and I stood in line for 3 hours, and I want to sell it, I think that's my right.
Amy: I feel like the whole Cronuts thing is pure hype. Because everyone else is going crazy, they're just like, 'Oh maybe I should get online to wait for it too.' I'm sure the experience doesn't live up to the hype.
Simon: Psh, why don't people make them themselves? I would do it myself, who cares if the name is patented. Have any of you tried it?
(Everyone): No.
Kat: Yeah I dunno, I just feel like the hybrid combination of a doughnut and a croissant isn't interesting enough for me.
Claire: I would be willing to stand in line, just to try it once.
Kat: Ha ha, okay I'll just name a couple of other ones now, would you guys pay for that $1,000 Serendipity sundae? You know, Serendipity, the ice cream shop?
Claire: Why is it $1,000?
Amy: It's gold right?
Kat: Yeah, it's called Golden Opulence, and I'm not sure of the ingredients but now they have a $25,000 —Amy: GASP!– Frozen Haute Chocolate made by Serendipity and a luxury jeweler, made with, 28 cocoas, 14 of which are the most expensive and exotic in the world, infused with 5 grams of edible gold, and a gold bracelet with diamonds at the base.
Claire: Well, for $25 grand, you can take everything, it's yours!
Simon: I'll take the whole thing, give me it all.
Kat: And then there's the Jelly Belly jellybean founder released a $500 jar of jellybeans coated with 24 karat gold and exotic flavors, would you guys pay for that, for jellybeans?
Simon: Nope.
Amy: I hate jellybeans, so nope.
Claire: Wow, I would never do that.
Kat: Okay, this water company released a $2,600 bottle of water with 10,000 crystals encrusting the bottle.
Amy: NOPE!
Simon: The product is nothing more than the container!
Kat: Yeah that's true… some people are just that much about status I guess?
Amy: Like that kind of stuff can only apply to you, if you're a millionaire.
Claire: Yeah, if you're at Oprah status, then okay, but for the average person, no. And you can eat at a Michelin-rated restaurant for a thousand dollars for two people.
Katherine: I have one last one! I couldn't find the exact price, but it's called dinner in the sky and it's a table suspended in the air, at a height of 50 meters, and it accommodates 22 people with 3 staff members in the middle, a chef, a waiter, and an entertainer. Would you put a price on that?
Amy: That sounds really expensive. That's pretty cool, depending on the food.
Simon: How do they get up there?
Kat: I think it's a platform they raise.
Amy: Fifty meters up, that's pretty high. I would do that. I'm sure it would be like 30, 40 thousand dollars though. That would be something I would do, but I wouldn't buy a $2,000 water bottle encrusted with diamonds.
Claire: Yeah like I think the difference between the jelly beans and the ice cream sundaes and stuff is, that's almost like a novelty, but if you want a Cronut you could stand in line and get it. Another one is Magnolia bakery.
Amy: Yeah, everyone goes there now because of "Sex and the City." It's a stop on the "Sex and the City" bus tour.
Kat: There's a "Sex and the City" bus tour?! I have to go!
Kat: Okay well, to round up, basically, what we agree on is, we would pay a certain price but it has to be not extravagantly expensive and it has to be a good reason?
Amy: Well, also because i feel like these things are ultimately products, they're not experiences. I would spend more money for experiences. –
Kat: Like the sky thing?
Amy: Yeah, the sky thing, 'cause also, its been proven true that if you spend money on experiences, you're going to be happier than if you spend money on products.
Kat: Really?
Amy: Yeah it's been well spoken about, or documented.
Simon: Cause that product is gone but that memory is there.
Claire: But what if the experience is eating that product?
Amy: That's the thing though. Like Cronuts, would you really consider that an experience in your life?
Claire: I think it wouldn't be an experience, I think it's more curiosity then anything else. So would you guys stand in line for a Cronut?
Amy: I would.
Simon: I would.
Kat: I would, if I felt it was interesting to me, but I'm not really curious, if I was though, I would.
Amy: That's the only thing on that whole list, that and the sky thing, because it's low stakes.
Kat: Would we pay $100 for a Cronut?
Claire: No.
Simon: Hell no.
Amy: No, I'm not that curious about it.
Simon: I would make it myself.
– – – –
MyBankTracker readers, what would you pay for a fad food? Tweet us@mybanktracker!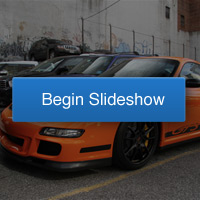 Related Stories:
Money Chat: What Purchases Make You Happy?
Ask a Question