July Jobs Up, but Concerns Remain
July's jobs report is out, and while the numbers are up overall, but the news isn't all good.
The private sector added 162,000 jobs in July based on a survey of households. The number fell short of 200,000 new private sector jobs some officials were reportedly expecting. Job figures for May and June were also revised downward.
Other bad news was released: average hourly earnings fell by 0.1 percent, although this rate has been steadily growing by about 2 percent annually since the economy began to recover.
Dan Alpert, managing partner at Westwood Capital, reported to Business Insider that 69 percent of the jobs created in the second quarter were in three areas of the economy which pay the lowest. He said these jobs, which make up about 33 percent of all jobs in the private sector, are in areas such as retail, restaurants, and low-level administration.
"Really we have become a nation of hamburger flippers, Wal-Mart sales associates, barmaids, checkout people and other people working at very low wages," Alpert stated.
Wells Fargo reported 60 percent of the jobs added were in the lowest paying sectors, which they define as retail, restaurants, temporary staffing firms, and home health care. According to Wells Fargo, these sectors make up 22 percent of all private sector jobs.
"A large portion of the jobs we're adding tend to be in low-skill occupations," Wells Fargo senior economist Mark Vitner told USA Today.
The Bureau of Labor Statistics estimates 116.1 million Americans are full-time workers, and 28.2 million are part-time. The number of workers who usually work part-time grew by 174,000 last month. Retailers top of the list at 47,000 new part-time jobs, restaurants added 38,000 workers on a part-time basis.
Workforce demographics also changed in July, in a direction favoring unskilled labor. Employment for those with high school diplomas increased by about 400,000 jobs, but employment for workers with at least a four-year degree declined by 256,000.
Meanwhile, the U.S Department of Labor reported some brighter news. The ratio of jobs to applicants has decreased, which suggests demand for labor has risen. In theory, fewer people in competition for the same jobs should allow workers to leverage better salaries.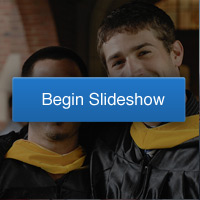 Related Stories:
A Candid Chat with Ramit Sethi About Living a Rich Life
10 Outrageous and Unexpected Tax Deductions
How Are Recent Graduates Faring in the Workplace?
Ask a Question