Applying for a Loan? Things Lenders Take Into Consideration
The importance of having a good credit score when applying for a loan can mean the difference between high interest rates and repayment amounts. When you do apply for a loan, lenders look at different factors to determine and ensure that the loan will be repaid in full. They will look at your credit score, and the better the score, the better chance of getting the loan within your range.
If you have an overall credit rating of 650 or better, this can work in your favor when your application is reviewed. Banks may look at other things such as age, demographics, assets and other personal information.
When the lender reaches out to the credit bureau, they use the information on the report to see if the applicant is responsible enough to the repayment terms. All of this collective information is used in deciding if they will be approved or rejected. If they are notified of a rejection, the lender will tell them why, and if there is a discrepancy on the report, the applicant should contact both the lender and credit bureau. There is no way around it; you will need to improve your score to better your chances of getting the loan you want.
If you're going in for the first time to apply for a loan, you've probably heard from others about how your credit score can either help or deter your chances of getting a loan. We've probably heard that you have to own at least one credit card to help build your credit.
That's somewhat true in that using a credit card and consistently paying the bill on time will eventually build credit history. But a bank will not necessarily disqualify you for a loan if you don't use one. If you're using a debit card, that's fine.
You have several credit cards and this will hinder you chances of getting a loan. While this may not be totally true, applying for too many cards especially all at once may not look good on your credit information report. If some of the cards are inactive or unused, that can indicate that you're financially stable and your application may have a positive result.
Taking out a personal loan in hopes that it will improve your credit score may be a good idea. You can also improve it by opening up a joint credit card or joint bank account with a spouse of family member with better credit. If you don't have any loan history on record reflecting payments made on time, you won't have what lenders consider to be good credit history.
The lender will look at other factors like your individual record. If you currently have a good line of credit, keep it that way by making regular monthly payments keeping around a 5-10% balance. If you belong to a credit union they may offer a credit builder account through a personal line of credit. With this option you can pay an amount each month over a period of time to get your credit rate up.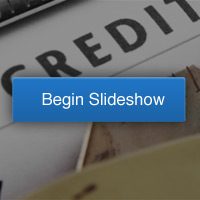 Related Stories:
4 Major Bank Scandals
Realistic Ways to Rebuild Your Credit After Bankruptcy
5 Tips for Getting Your Bank Loan Approved
Ask a Question