Risky Business: Prepaid Cards
Prepaid debit cards are a popular alternative to a debit card linked to a checking account, but there are potential risks to using them and consumers should select cards carefully and wisely.
Some cards carry a serious risk of financial loss. Some of the cards are not FDIC-insured, which means if the bank invests in risky strategies with the money deposited and loses it all, card holders may be stuck with the bill.

Last year, the Pew Charitable Trust released a report on an extensive study of prepaid cards, or general purpose reloadable cards (GPRs). The report indicated it's possible that, in the event of both a bank failure and bad record-keeping, GPR customers could potentially lose their deposits. "The funds must be held in an FDIC-insured account and the balances and identifications of the actual owners of each GPR prepaid card must be tracked by either the company or the bank. Failure to do so would cause only the larger account itself to be insured, but not the individual prepaid cardholder," according to the report.
Consumer Reports and Consumers Union both recently rated the American Express for Target card as being among the worst GPR. Not only is the card not insured by the FDIC, but without a bank account, it can only be reloaded at Target stores and usage is rife with fees.
Most of the other problems Pew, and more recently in Consumer's Union July report on GPRs, are related to fees. Some can be very expensive to use, but it can be difficult for consumers to navigate the the terms of each card.
The problem is that fee structures for prepaid cards are inconsistent, making it difficult for consumers to compare cards accurately. MyBankTracker has reported on this in the past and the Consumers Union report concurs.
The Pew report stated that nearly 60 percent of prepaid cards do not disclose whether or not they charge a fee for a declined point-of-sale transaction. The median for those which do is about a dollar, but if it isn't disclosed, the consumer may not know about the possibility at all. Over 40 percent did not disclose whether or not a fee is charged when using an issuing-bank's (proprietary) ATM, although less than 10 percent failed to disclose charges for using a nonproprietary ATM. Unsurprisingly, all issuers who disclosed charged a fee in the last category.
Other fees include activation fees, per-swipe or "interchange" fees, monthly charges, reloading fees, dormancy fees when the card isn't used often enough, and balance inquiry fees, among many others.
Adding to the risks posed by GPR use is the fact that purchases are not subject to the Electronic Funds Transfer Act. The EFT regulation provides consumer protections against unauthorized use, although some GPRs provide this service on a voluntary basis. Consumers Union recently reported the terms of these offers are often "vaguely defined" which may lead some consumers to believe they are covered when they are not.
Consumers Union also noted many cards have added new features such as account alerts by text message and other account management tools. However, the organization said sometimes these tools were also not clearly described, which may undermine their value to consumers.
Still, for some there are clear advantages. Pew found that consumers who were the most inexperienced with banking actually benefited from the use of GPRs. Their study showed that consumers in this category were likely to spend less than $29 per month while using a prepaid card, but as much as $94 monthly as a median figure. Average users spent about $22 on GPRs and $28 on checking accounts, while savvy consumers spent only about $4 per month in fees to use checking accounts, and about $4.50 for a GPR.
Pew revealed most consumers of prepaid cards were doing so to avoid hidden bank fees or accidental overcharges. One participant in its study said, "I'd take the $3.95 (fee) any day over the $35 overdrafting or for some other fee."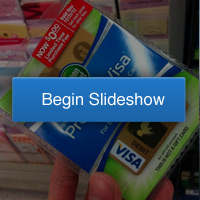 Related Stories:
5 Celebrity Prepaid Cards & Their Ridiculous Fees
Kmart Launches Halogen Prepaid Card: It's a Bad Deal
College Planning: Prepaid Debit Card vs. Bank Account
Ask a Question