PerkStreet to Close Down, Customers Lose Cash Back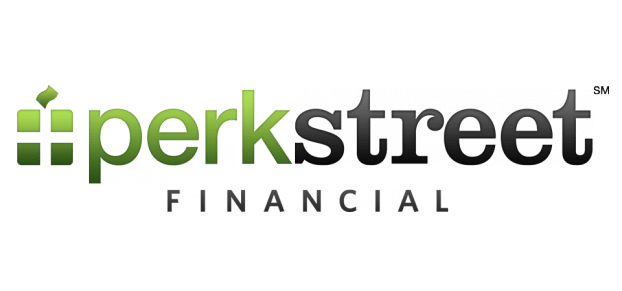 (UPDATE: PerkStreet accounts under Provident Bank's platform have received a statement credit for the full value of their cash back earned. The credit was issued on Aug. 15, 2013.)
In a sudden announcement, PerkStreet Financial said today that it will close for good and all operations will terminate on Sept. 26, 2013. The company, known for its cash back checking account, failed to obtain more funding to drive its business to a point of self-sustainability, the company explained in a website notice.
Due to the lack of funding, PerkStreet noted that it will not be able to pay out any cash back redemptions requested starting Aug. 12, 2013. Customers who saved up a large amount of unredeemed cash back will have nothing to show for it.
"Like any venture-backed company that's growing, we were dependent on more capital coming into the business," said Dan O'Malley, founder and CEO of PerkStreet, in a phone interview. "We believed until very recently that we had options to continue funding the company, preserve our customer accounts and continue the business. When it became clear that we did not, we simply did not have the capital to pay out the perks that people earned.
In response to PerkStreet's announcement on Facebook, many customers shared that they had accumulated hundreds of dollars in cash back. "I just lost $500 in perks with no warning," said one upset customer. "I've been savings those for a long time, for special occasions and to treat myself."
"I wish we had the ability to pay out perks. We just don't have the funding to do so," O'Malley replied to hundreds of Facebook commenters.
Little to no signs of trouble
Launched in 2008, PerkStreet became popular by offering a free checking account that paid out up to 2 percent cash back on debit card purchases. (The cash back program was changed last year.) As banks stopped providing free checking and discontinued debit card rewards programs in 2009 and 2010, many consumers flocked to PerkStreet in search of what they lost.
Just in March 2013, the company introduced the first versions of its mobile applications alongside a brand-new savings account.
On MyBankTracker, PerkStreet garnered a 4-star rating with the help of many positive customer reviews. Jason Henrichs, chief operating officer of PerkStreet, was active in responding to disgruntled customer reviews.
Increasingly stringent regulatory pressures played a role in stifling PerkStreet's growth.
"Banking has been so volatile in the last several years that we had to spend all of our investment dollars adapting to change as opposed to growing the business," said O'Malley. "So, when it came time to raise more capital, we were just unable to — we haven't been able to invest in growth."
Winding down customer accounts
Because PerkStreet had two banking platforms, accounts were issued by The Bancorp Bank and Provident Bank, one group of customers will have to close their accounts while the other group can continue to use their PerkStreet account if they wished to do so.
Customers with PerkStreet accounts from The Bancorp Bank will lose the perk program but they can continue to use their accounts as normal. The account now earns interest.
Customers with accounts from Provident Bank will receive notices alerting them of the closing and how they should transfer their funds, bill payments and automated transfers to other accounts.
Ask a Question