Manilla Brings Easy Bill Management to Email Inboxes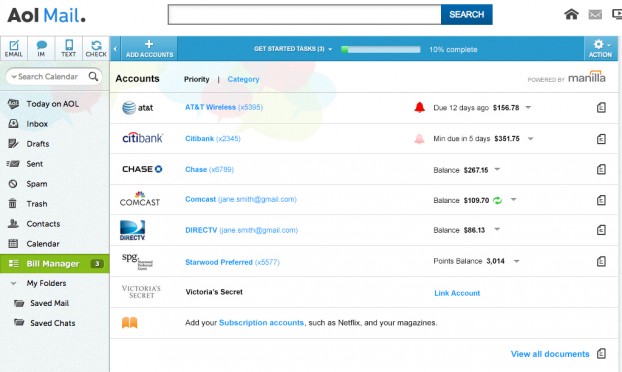 Keeping track of your bills have always been a dreaded chore that always seems to occupy too much of your time. Manilla, a company that already offers a free bill-management service, wants to make it even easier to accomplish the task by integrating its service with email. Today, Manilla unveiled a partnership with AOL to launch AOL Bill Manager, a feature that allows AOL users to review their bills directly in their email inboxes.
MyBankTracker spoke with Jim Schinella, CEO of Manilla, who told us, "What we've announced today was not only powerful for Manilla's business, but also for what it does for email. Clearly, when you look at email over the years, there has been a growing problem within email and how you manage your account effectively. What we we've done and what we could do with other email providers is certainly make the experience much more efficient and productive."
The typical billing email doesn't say much. Usually, consumers get an email telling them that the bill (or statement) for the past month is available and to pay by a certain date. Customers can head directly to the biller's website to make the payment.
With Manilla, consumers can link their billing accounts, financial accounts, subscriptions, daily deals and travel and rewards programs to one place. In addition to the original bills, users see an organized view of important details such as balances, due dates and expiration dates. It saves consumers from having to log in to multiple accounts to view their bills.
By working with email providers, Manilla is able to cut out one more step: logging into Manilla. Currently, data from existing Manilla accounts cannot be transferred to AOL Bill Manager, but it's a feature that is being considered, said Schinella.
If integrated with other email providers, most notably Google and Yahoo, Manilla can bring easy bill management to many more consumers. The company has talked with all of the email providers but there's nothing to announce at the moment, Schinella added.
Manilla boasts more than 500,000 activated users, who manage an average of six provider accounts. The company is partnered with more than 3,500 businesses. Next month, Manilla will present at Finovate, a financial technology conference, in search of additional partnerships.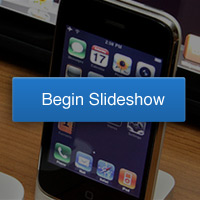 Related Stories:
Your Monthly Bills: Watch Out For Hidden Fees
Consumers Hit With $14.3 Billion in 'Grey Charges' in 2012
Automatic Payments Are Great, But Be Watchful
Ask a Question