Parents Depend More on Scholarships, Grants to Fund Children's Tuition
Sallie Mae was originally created in 1972 as a government-sponsored enterprise (GSE), issuing federally guaranteed student loans under the Federal Family Education Loan Program (FFELP). Since 1965, 60 million Americans have used FFEL loans to help pay for their higher education expenses.
It continued to offer federally-backed student loans as a private lender until 2010, when the FFELP ceased operations and was replaced by the government's Direct Loan program (DLP), which made the government the originator of all federally-guaranteed student loans.
However, Sallie Mae still remains the largest originator of outstanding, federally insured student loans, and is now also the country's largest originator of private student loans. The company manages more than $180 billion in debt for more than 10 million borrowers.
Every year, since 2008, Sallie Mae has issued a report entitled "How America Pays for College," focusing on undergraduate students aged 18 to 24 and their parents. This year, it interviewed 1,602 individuals: 802 parents and 800 students, in an attempt to track and quantify college spending trends over the years. Here are some results of the latest study:
According to Sallie Mae's 2013 report, the average spending on college for the 2012-13 academic year was $21,178, which was consistent with spending in 2011-12. The 2013 figure was down from a six-year high of $24,097, recorded in 2010.
One major change revealed by the report was the decline in parents' average out-of-pocket spending, which decreased by 35 percent since 2010 – from $8,752 to $5,727. Making up for the shortfall was the dramatic rise in the use of scholarships and grants to pay for college. In 2008, only half of the interviewed families reported using grants and scholarships; this year two thirds of families did.
Today, contributions from all scholarship and grant programs – government, school-initiated, and private – pay for approximately 30 percent of the total college costs incurred by a typical family.
That's the largest percentage among all sources of funding. Parent spending comes in second at 27 percent (down from 37 percent in 2010); student borrowing contributes 18 percent; student spending comprises 11 percent; parent borrowing, 9 percent; and contributions from other relatives and friends stands at 5 percent.
The study further breaks down these groupings by school type. For example, four-year private school students were the most likely to use grants and scholarships to pay for school (37 percent). Grants and scholarships paid for 34 percent of two-year public college costs and 22 percent of four-year public college costs.
The statistics reported by the Sallie Mae study underscore the assumption that, in the years after the Great Recession, parents simply could not afford to cover as much of the costs of a college education as they have in the past, even as they continue to believe, according to the study, that it is a worthy expense and an important investment in the lives of their children.
It is reasonable to infer that the reduction of parent spending as a percentage of college expenses and the concomitant rise of scholarships and grants to cover those costs, is likely the result of several factors: diminished savings due to the overall contraction of the economy over the past several years, the steep rise in unemployment since the financial meltdown of five years ago, and the rising costs of college, which have increased over 5 percent since 2008, the year of the first "How Americans Pay for College" report.
Al Krulick is an award-winning journalist with dozens of years of writing experience. He writes and blogs for Debt.org. Join the conversation on our Debt.org Facebook.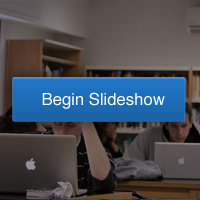 Related Stories:
How Parents Should Financially Prepare College-Bound Students
Colleges Are Giving Away More Money to Wealthier Students
15 Grad-Friendly Occupations That Pay Over $50,000
Ask a Question