The Many Costs of Traveling With Pets
More and more Americans are traveling with their dogs and cats, and we take a look at some of the costs associated with taking your furry family member along on vacation.
DogVacay.com recently conducted a survey of pet owners and found they spend an average of about $247 per year when traveling with their pets. Those who entrusted the care of their pet with someone else while they traveled tended to spend an average of $486 annually. Of those surveyed, 44 percent used boarding or pet-sitting services. Cat owners reported spending an average of $304 per year, while dog owners spent less, about $263 annually.
Boarding a pet at a kennel can cost anywhere from $15 to $35 or more per day, per pet. Be sure to visit the facility well in advance of making reservations to make sure it meets your standards and needs, and find local reviews of the facility if possible. Talk to local groomers and ask around to learn about the experiences others have had with a certain kennel or service, keeping in mind that a higher price does not necessarily translate to a better experience for your pet.
Tagging along for the trip
Flying with a pet can involve some research, as rates and terms vary across companies and are subject to change. Airline boarding fees for pets vary by airline and method. For larger pets, which must be checked with luggage, the cost can range from $50 to $500 each way, so shopping around is a must if you're looking for budget-friendly terms. Smaller pets may be able to be stowed under your seat in a carrier, which may cost $50 to $300 each way. Many airlines offer a limited amount of tickets per flight, for pets that can be carried on the plane.
Many airlines won't allow short-nose breeds of any size to fly, so know the rules up front before booking tickets for you and your pet. The list may not be limited to pit bulls; some do not allow Boston Terriers, boxers, bulldogs,and more. Other factors can keep your pet off the plane, such as high expected cargo bay temperatures, and further restrictions are in place for destinations such as Hawaii and internationally.
Keep in mind you will need to purchase a kennel or carrier that is rated for use on an airline. Depending on the size required for your pet and the amenities of the product, approved carriers can cost as little as $25 or well into the $100s and even designer totes for over $1,000 for those seeking something more glamorous. However, DogVacay.com's survey indicated 77 percent of airline travelers don't trust the safety of their pet while stowed in the luggage compartment.
Many hotels and motels now allow pets in their rooms, or allot several pet-friendly rooms at certain locations. Some have restrictions on dogs of a certain size or breeds, so be sure to speak to a hotel manager and confirm the terms, even if a website reservation is confirmed and includes a pet. Some hotels don't charge any fees at all, some charge as little as $10 to $15 per night, while others charge as much as $100 per night. Again, to avoid any surprises, call the location before confirming reservations to be certain of the policies. Ask for a courtesy email with the details so that you can print out the terms in the case of any conflict once you arrive.
Get a checkup first
Whether your pet is flying or being boarded, your furry companion will most likely be required to be up-to-date on all shots and probably a recent clean bill of health from a veterinarian, and you will need to have the paperwork with you to prove it. You may want to factor the cost of the vet visit into your trip costs if you are on a tight budget.
Vaccination and proof of health paperwork may also be required by some hotels and motels as well, but not all require paperwork or enforce the requirement. It's safer to not take any chances and have the vaccination paperwork with you at all times while traveling.
No matter how you intend to travel, some research and planning ahead of time can save a lot of grief when travel time arrives. Be prepared, and share your experiences with us in the comments.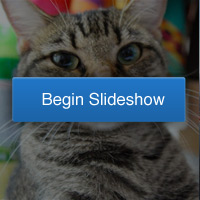 Related Stories:
The Top 5 Travel Rewards Credit Cards
17 Frugal, Fabulous Travel Tips!
Ask a Question