Rates in Flux: Which CDs Should You Invest In?
Half a decade separated from the start of the last recession, the U.S. economy is still in a state of gradual improvement. But, as the stock market reaches all-time highs throughout 2013, rates on certificates of deposit (CDs) have not been impressive. Nevertheless, there is remains a constant demand for CDs, given their place in the lower end of the investment risk spectrum.
Only recently have CD rates begun to show signs of reversal after many years on the decline. In MyBankTracker's latest CD Rates Report, we found that rates on long-term CDs were rising. The change in trend coincides with the increasing speculation that the Federal Reserve is prepared to wind down its bond-buying program, which has helped to suppress interest rates.
Savers who are want to put their money in a CD are faced with tough decisions.
When interest rates are projected to drop, it is wiser to commit to long-term CDs because a higher rate is locked in for an extended period of time. As rates fall, you are still enjoying a decent interest return.
On the other hand, when rates are expected to rise, it's generally not a good idea to open new long-term CDs because you'll be stuck with a low rate. Instead, it would be a better move to go with short-term CDs until rate increases are less frequent. Some banks also offer bump-up CDs that allow customers to increase the rate on the CD without closing the CD early, which would typically result in an early withdrawal penalty.
Currently, the rate environment points to rising rates. The Federal Reserve said that it will start to raise interest rates when the unemployment rate reaches 6.5 percent. The latest report by the Bureau of Labor Statistics shows that the unemployment rate for July 2013 was 7.4 percent. The central bank projects that the unemployment rate will not reach the target level until 2015, about two years from now.
Taking this information into consideration, savers may not want to invest in CDs that mature in later than two years.
Today's top 2-year CD rate is at 1.20% APY from CIT Bank (minimum deposit of $25,000) while the top 1-year CD rate stands at 1.00% APY, also from CIT Bank (minimum deposit of $25,000). You should decide if the nominal difference in interest rates is worth the longer commitment.
If you prefer to stay away from CDs until the rate hikes arrive, a high-yield savings accounts will be suffice. The top nationwide savings rate is 0.95% APY, from Bank X.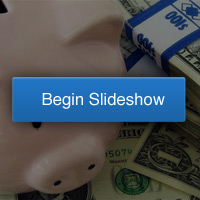 Related Stories:
Comparing Early Withdrawal Penalty Fees for CDs
Simon Says: Multiple Goal-Oriented Accounts Help You Save
Savings Rate Report Aug. 2013: Three Months With No Movement
Ask a Question