Looking for an online checking account? Ally Bank and Capital One 360 (formerly ING Direct) are, without a doubt, two online banks that landed on your radar because they happen to be largest, most trusted players in online banking. While their online checking accounts are similar in many aspects, the small differences may sway your decision.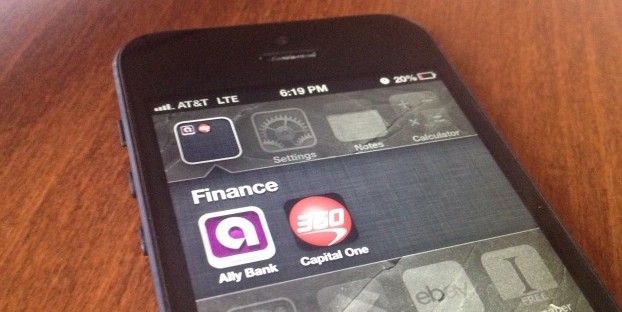 Monthly fees on Ally's Interest Checking and Capital One 360's 360 Checking accounts do not exist, which is why they make such great choices to replace big-bank checking accounts that come with monthly fees.
With no monthly fees to worry about, let's breakdown the other account features that matter:
Interest rates
Both online checking accounts provide interest on deposits based on a tiered interest-rate programs — the higher your account balance, the higher the interest rate.
As of Aug. 26, 2013, Ally's Interest Checking account offers the following rates:
0.40% APY on balances of less than $15,000
0.75% APY on balances of $15,000 or more
Meanwhile, the 360 Checking account offers:
0.20% APY on balances up to $49,999
0.80% APY on balances between $50,000 and $99,999
0.85% APY on balance of $100,000 or more
For balances below $50,000, Ally's Interest Checking will yield greater interest returns. For balance of $50,000 or more, the 360 Checking account would generate more savings growth.
ATM access
Because online banks do not have vast branch networks, ATMs become a crucial channel for consumer banking.
Ally will reimburse all ATM fees incurred on your account, so you can use any machine without fear of paying ridiculous ATM fees.
Capital One 360 taps the Allpoint Network, made up of 38,000 ATMs, to provide surcharge-free ATM access. Additionally, customers can use any of Capital One's 2,000 ATMs for free. Capital One 360 does not charge a fee to withdraw from an out-of-network ATM but the ATM owner may impose a surcharge.
Since Ally will refund all ATM fees, it clearly has an edge over Capital One 360 when it comes to ATM access. But if you prefer to go with Capital One 360, use the online bank's ATM locator tool to see if there are a good number of surcharge-free ATMs in your area.
Online & mobile banking
Just like ATMs, online and mobile banking are vital portals for interacting with your online checking account.
Both online banks offer the standard set of online and mobile banking features, including the ability to check balances, view your transaction history, pay bills and transfer funds. Each of them have native mobile banking applications for iPhone and Android devices.
Customers at both banks can deposits checks for free, from anywhere, with their smartphone cameras. Also, both online bank will accept uploaded images of checks to deposit them through online banking on a desktop computer.
Ally and Capital One 360 allow customers to create multiple savings accounts and assign nicknames for different savings goals. It's handy feature if it helps you successfully meet your financial goals.
Customers at both online banks can send personal payments for free. However, Capital One 360 offers an interesting mobile feature that lets two 360 Checking customers instantly send money by bumping fists when holding their smartphones.
Overall, the two online banks are relatively similar on the digital-banking end.
Overdrafts
While it would be best to never have to deal with overdrafts, they happen. Each of the online banks have their own approach as to how customers can overdraw their accounts and how fees can be minimized during overdraft incidents.
Ally Bank charges a $9 fee per overdraft item. But if you link your Interest Checking account to an Ally savings or money market account, you can set up an automatic transfer (in increments of $100) to cover transactions in the checking account. There is no fee for this overdraft protection transfer.
Capital One 360 offers an overdraft line of credit with a maximum limit of $1,000. When customers overdraw the account, they're borrowing from this credit line. As of Aug. 26, 2013, the variable interest rate is 11.25%.
For comparison's sake, note that the monthly interest charge on a $1,000 balance with a 11.25% APR happens to be around $9 — remember that this is for holding a total balance of $1,000 for the month, not per overdraft incident.
The choice is yours
After evaluating the many aspects of these two checking accounts and examining how they'll fit your financial and banking habits, you're much better equipped to select the right one for you. If you tend to use out-of-network ATMs often, you might go with Ally Bank to reduce ATM fees. Or, if overdrafts are a regular occurrence, you might prefer Capital One 360's overdraft line of credit.
If you cannot make up your mind right now, you can always sign up for both, use them for a while and then pick one and close the other.