9 Money Tools Worth Using
With many financial tools readily available online and on your mobile device, there's no excuse for you not to manage and monitor your finances. Sometimes things can get complicated with budgeting income and expenses, but it's good to know that there are some great money tools and resources to help keep your finances in check.
In this new age of emerging technology, you should use your smartphone to download financial applications, which are low-cost and can be helpful while on the go.
Mint.com and Expensify both track your spending habits, personal expenses and gives investment tips and advice.
Pageonce links bank accounts, credit cards and other personal information to help you pay your bills in a timely manner.
Even with the efficiency of online banking, you can also download applications, which allow access to your accounts from anywhere. You can receive notifications when your balance reaches below a certain amount or transfer money into different accounts.
Investing in financial software and keeping up with your finances on your desktop are also convenient ways to manage your banking needs. There are many popular programs that help you keep up with your money.
Quicken, which allows you to manage both your checking and savings accounts, track your online purchases and pay off credit card debt, it can also help with sticking to a budget you create.
Yodlee accesses information from your accounts. It not only helps you track your spending like Quicken, but it gives advice on investing in stocks and real estate.
YouNeedABudget.com is another site which offers applications for both iPhone and Android users in real time. You can also schedule automatic payments. A one-time fee for the software runs about $60. It offers free classes, screen casts and the forums are a great way to help you get more from your dollar.
Pocketsmith is another free service with a highlighted feature that allows you to forecast what your balance will look like months and even years down the road, based on your spending habits.
ReadyForZero is a budgeting tool catered to those consumers who have debt and need a plan to help tackle it. Users can consolidate all of their debt and use the goal-setting feature to make payments on time. It's free to sign up for ReadyForZero and create a plan to track and monitor your debt payoff. You can upgrade anytime to ReadyForZero PLUS Monthly which allows you to make payments on your debt accounts. There's also ReadyForZero PLUS Yearly, which allows you to set up biweekly payments and obtain and monitor your credit score.
AceMoney gives you insight into what your investments and taxes are in addition to your finances. For $34.99 and free upgrades after payment, this site allows you to view all of your financial reports and setting goals for your finances. Both individuals and businesses can benefit from all of the perks that AceMoney offers.
Out of all of the sites and software mentioned above, the most important thing for you to constantly stay on top of is your credit. The Credit Report Card helps you stay on top on your finances by helping you to better understand your finances through payment history and debt usage. Understanding your credit is key to helping you create a secure financial future.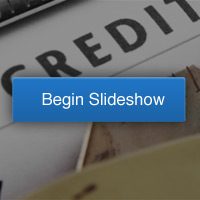 Related Stories:
Completely Digitize Your Finances in 5 Steps
Live Hassle-Free (Part 2): 8 Must-Have Apps of 2013
Live Hassle-Free: 11 Must-Have Apps of 2013
Ask a Question