For this edition of our bi-weekly money chat, the editorial team talked about what they do for Labor Day, and whether they save on sales, or cough up money partaking in activities. Leave your Labor Day story on our Facebook or in our poll below!
Kat: So this week, I want to talk about Labor Day, since it's approaching so soon! How do you guys celebrate it, and what kind of costs are related to it? I'll start — I really don't do much Labor Day stuff. It barely registers with me as a holiday. I might go to the mall or see friends but it's never a specific activity that I participate in. Also, I don't recall if I have ever actually gone shopping because of amazing Labor Day deals.
Claire: Yeah, I don't know if there are any great deals either… but I always see sale commercials, like Macy's, so there are definitely some deals. But I'll usually spend the day with friends, barbecuing. How about you Simon?
Simon: Usually I'll barbecue with friends also, and I'm not usually the host. So when we all meet up at a friend's house for a barbecue, we each pitch in about $10. Usually the person hosting the barbecue gets a better value because they get to keep all the leftovers!
Claire: Well, in my case we kind of take turns hosting. When my husband and I host, we'll buy all the food which actually comes out to a lot, around $100 or more. Our friends don't really pitch in, but they'll bring the drinks and alcohol, which helps.
Kat: Labor Day is a U.S. federal holiday that celebrates the economic and social contributions of worker. Do you ever think about that?
Simon: That's what Labor Day celebrates?
– Everyone laughs-
Claire: Yeah… I don't really ever think of that! I'm just glad we get a day off!
Kat: Yeah I have to say, same. I don't really think about it either. It's just that holiday we all celebrate and get a day off to relax and enjoy!
– – – –
MyBankTracker readers, what do you do for Labor Day? Take our poll below, and tweet us @mybanktracker!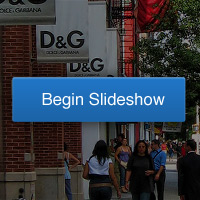 Related Stories:
9 Money Quotes from the Rich and Famous
5 Ways Retailers Get You to Spend More
8 Things You Don't Ever Need to Buy New