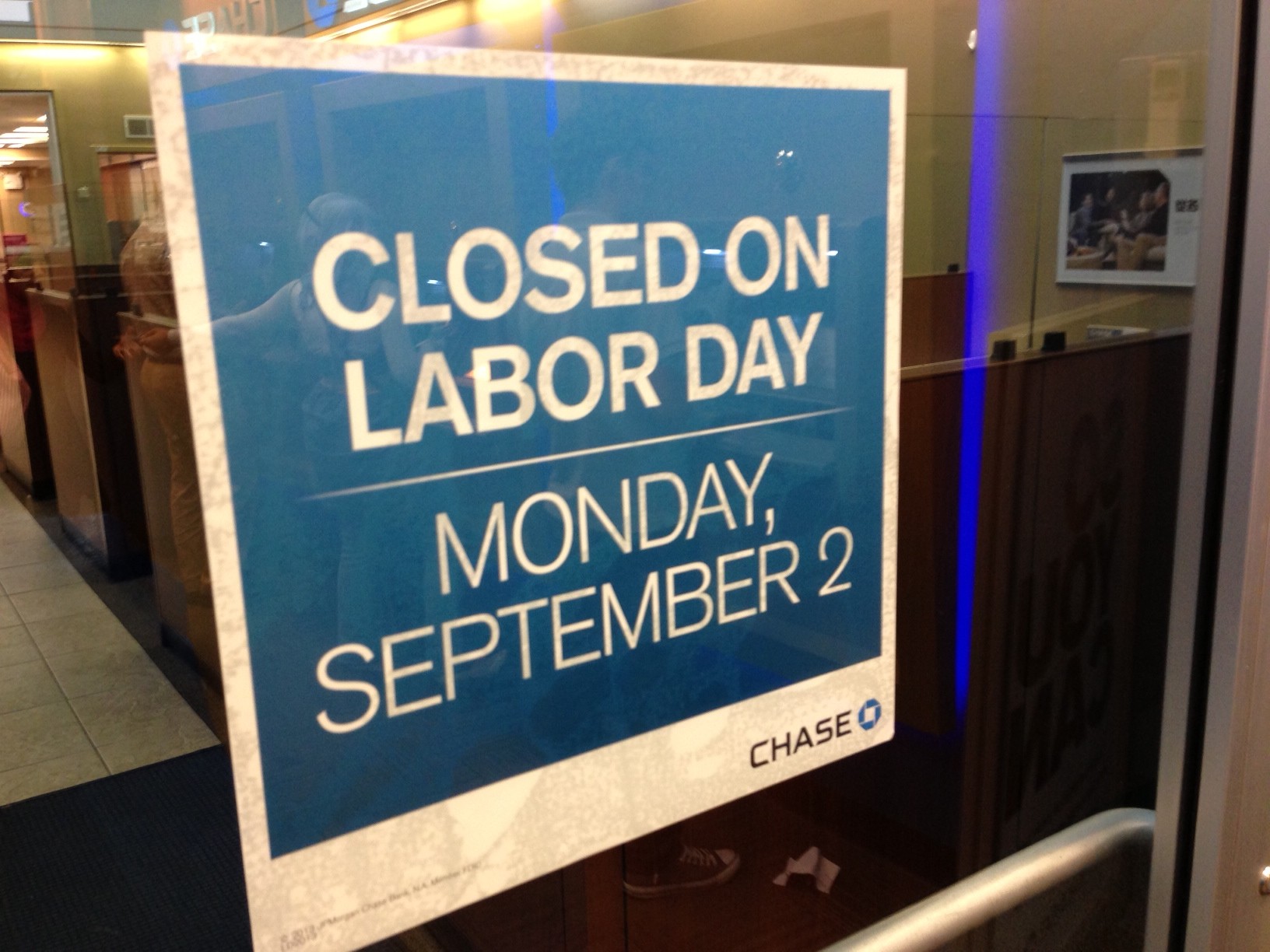 Monday is Labor Day, when we celebrate the struggle and contributions of the American workforce — by taking the day off from our jobs. Whether you've planned an end-of-summer vacation or a simple backyard barbeque, you don't want to have to worry about getting to the bank, which will most likely be closed for business on Labor Day.
If there are any financial chores left on the to-do list that require a trip to the bank branch, it's best to complete them as soon as possible. You don't want to be in a financial crunch and find that your bank is closed.
Unsurprisingly, all of the biggest banks in the country will be closed for Labor Day. Even TD Bank will be closed, despite being open for other federal holidays such as Columbus Day and Veterans Day. However, supermarket and in-store branches of PNC Bank and SunTrust Bank may be open limited hours (please call before your visit).
Don't forget that you can always use online, mobile and ATM banking to manage your finances. With the advances in financial technology, you may already be banking without much reliance on a physical branch.
Because Labor Day is a federal holiday, Monday is not considered a business day. Financial transactions initiated on Monday may not begin processing until Tuesday. And, pending transactions may take longer to complete. Take this delay into account if you have bills to pay and don't want to miss the due date.
Ask a Question