6 Common Misconceptions About Credit
When it comes to credit, there are many concerns that come to mind, such as how to pay off outstanding debt or how to boost your credit score.
There are several misconceptions about credit that can keep people in the dark. How many people actually know how their scores are calculated? Even the most important questions such as how to raise your score are often misconstrued. Here are some of the most common myths about credit that will be debunked.
1. Paying bills on time will increase my score.
Don't assume that your credit is fine just because you pay your bills on time. While this is a good start to a good credit score, it's not the only contributing factor. FICO scores range from 350 to 850 — 35 percent of your score is a reflection of whether you're making payments consistently on time.
The other 65 percent has nothing to do with making payments in a timely manner.
2. Carrying a credit card balance is good.
Having a balance on a credit card will add interest and finance charges. There is nothing wrong with having a balance on your credit card. However, if there is a large balance, this will affect your "creditization," which is the percentage of credit limit you're carrying as a balance.
3. Personal income is included in a credit score.
Credit bureaus aren't interested in income or assets. These numbers are not factored into your report. Your salary and investments aren't looked at by lenders because they are more interested in whether you'll be able to pay your bills than your financial capacity to pay it.
4. Using a credit repair agency is beneficial.
Many people think that these agencies can remove any negative information from your credit report, which is false. No one can legally remove them, no matter how many promises are made. This will not solve your credit problems.
If the information isn't correct on your report, file a claim or dispute with the credit bureau to remove the information that you believe doesn't belong to you. Credit agencies are obligated to report inaccurate information within 30 days under the Fair Credit Reporting Act.
5. Potential employers can see my credit score.
Your credit score and credit report are two different things. In most states, employers can access your credit report as part of the pre-employment screening process, but they don't have access to your credit score. The only ones who can see your actual score are lenders, landlord or utility companies — to get an idea of whether if you're a risk or not.
6. Bankruptcies and foreclosures stay on your report for 7 years.
This is somewhat true. If you're in the process of a short sale or proceedings from a foreclosure, this will stay on your credit report for at least seven years.
A bankruptcy will stay on your report for 10 years. Your score can improve during this seven year period, you will just need patience and you can see results in a solid credit standing within three years if you don't relapse into the same habits.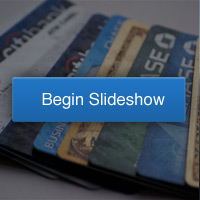 Related Stories:
5 Credit Myths People Need to Get Over
Simon Says: Why You Have 3 Different Credit Scores
Average Credit Scores Needed To…
Ask a Question