Huntington Unveils Versatile Rewards Credit Card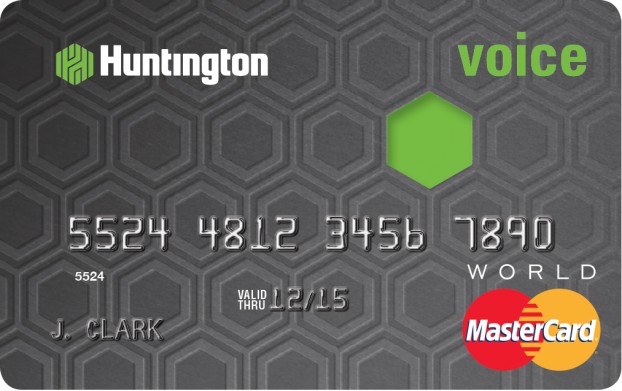 Another player has joined the crowded market of rewards credit cards. Huntington Bank launched its new Voice card which proves to be a very attractive rewards credit card for nearly any consumer. It has the potential to outclass many of the cash back and rewards credit cards currently available.
Huntington's Voice card offers 3 points per dollar spent on one of 13 categories chosen by you, on up to $2,000 spent per quarter in that category. You can change the category every quarter. Some of the categories that are likely to generate the most rewards include gas, utilities, Wal-Mart, travel & entertainment and groceries.
It would be wise of cardmembers to select the quarterly category based what they expect to purchase in the next quarter. But, with great categories such as utilities, gas and Wal-Mart, it'll be easy to generate points with the Voice card.
All other purchases earn 1 point per dollar.
To add to the allure of the card, it has no annual fee, no foreign transaction fee and no penalty rate. Cardmembers can make a late payment by the date after the due date without fear of getting hit with a late payment fee, which can be as much as $35.
Being such a solid rewards credit card, many consumer may be interested in applying for it. But, it may not be that easy.
"The credit card is available to all existing Huntington customers nationwide, but is limited to our footprint for those that are not a customer," said Maureen Brown, a Huntington spokesperson, in an email statement. "We designed this card for our existing customers."
The quarterly-categories format resembles an approach used by popular cash back credit card such as Chase Freedom®, Citi Dividend and Discover It. Every quarter, these cards will offer 5% cash back on a new set of categories.
However, the Huntington Voice card is most similar to U.S. Bank's Cash+ Visa Signature card. The Cash+ card allows customers to pick two categories in which they earn 5% cash back per quarter (up to $2,000 spent combined in the two categories). Utilities used to be on the list of 5% cash back categories but it is no longer available. The U.S. Bank Cash+ Visa Signature card is only available by applying at a U.S. Bank branch.
Huntington also offers another version of the Voice card which offers a 3% lower APR compared to APR of the rewards version of the card, but it has no rewards program.
Cardmembers can choose their card design: grey, green or Ohio State University.
Compare the best credit cards here, or to leave a review of your favorite card, visit our reviews page.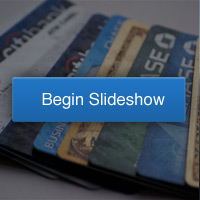 Related Stories:
Simon Says: How Many Credit Cards Should You Have?
Top Credit Cards for the Ridiculously Wealthy
Hotel Scams: 3 Sneaky Ways Your Credit Card Number Can Be Stolen
Ask a Question