Money Chat: Unconventional Ways to Save Money?
MyBankTracker recently covered 10 Unconventional Ways to Save Money. After creating it, we wondered — what creative ways do we use to save money? Would we try any of the methods on our list? (Leave your unconventional money saving methods on our Facebook!)
Claire: So, what unconventional things do you do to save money?
Kat: I'll go first! One thing I do is wash my makeup brushes with isopropyl alcohol. The higher the number, the better, so I usually try to find one over 90 percent. It disinfects and sanitizes makeup brushes, and it costs way less than makeup brush cleaner. I usually get mine from the drugstore for a few dollars, whereas makeup brush cleaners cost around $15-20.
Claire: Oh, so it's a DIY.
Kat: Yeah, exactly. I also recently saw those toothpaste squeezer devices that help you use every last drop of toothpaste left in a tube, which I thought was great!
Claire: Oh, speaking of toothpaste and DIY, I saw the coolest thing on Pinterest. Basically, the small, travel-sized toothpaste tubes have a slightly bigger opening than traditional toothpaste tubes, so all you do is squeeze the toothpaste from the big tube into the little one, and your toothpaste will come out every time!
Kat: I never knew that!
Mariel: When I use Groupon deals to buy services, I always ask for that Groupon rate if I return to the place. For example, if I book a massage for $35, I'll ask if I can get that rate each time I go, since that was the Groupon rate. A lot of the times, the places even tell me up front that I'll be receiving that discounted rate permanently since that was my introductory rate. Other times, I'll ask, but it usually works out well!
Kat: Oh that's really clever!
Claire: Yeah, I do little things also, and they add up to a lot. For example, I use the freezer to store a lot of different items like leftovers or lunches. Putting them in the freezer just makes them taste so much fresher, and last longer.
Claire: How about the methods we suggest in our slideshow? Would you guys ever go to training academies for services like haircuts? I wouldn't.
Mariel: No, I wouldn't either… that's something pretty important, and you never know how it'll turn out!
Kat: Well, my friend studied at the Aveda Salon Academy, and she described it to me in a way that seemed pretty safe and risk-free… but if I didn't know anyone studying to be a beautician or hair stylist, I think I would probably not go for it either. It just sounds so risky.
Claire: How about permanent makeup? Definitely not.
Mariel: No.
Kat: Nope.
Claire: How about getting stuff for free from looking on Craigslist?
Mariel: No, I wouldn't. I've bought stuff from Craigslist before but I don't think I would ever drop by to pick up anything free… especially with bed bugs and things like that, you just don't know.
Kat: I would have said no before, but an acquaintance of mine moved from Florida to New York City and she showed me a picture of her apartment and it was so nice! She told me she got her TV and table, and a bunch of other things completely free off the street and in great condition. So I might give it a second though because of that.
Claire: Something I definitely would try from our list is the cool roof option for cutting down on energy bills.
Kat: I would do that.
Mariel: Yeah, I would try that.
Claire: Would you ever unplug appliances to save money?
Mariel: Well, how much would you save? It depends on whether it would be significant.
Claire: I believe it's about 5 percent of your electricity bill.
Kat: Yeah, it's actually a decent portion of what you pay.
Mariel: Well, I think that in terms of utilities, even if your appliances are turned off, you still get charged a base fee. For example, when Hurricane Sandy hit, all of our power and electricity was off but they still charged my dad because apparently there's a fee for simply having the service turned on.
Claire: I wouldn't categorize this as being unconventional, but one awesome way I save money is driving a hybrid car. It's great because I never pay more than $30 for a full tank of gas.
Kat: Wow. I heard there were one-dollar movie theaters in L.A.? No such thing in New York exists.
Claire: Yeah, well, they're not amazing, but there are a few left.
Kat: Aw man, do they have popcorn? Or is it totally no frills?
Claire: I know there's popcorn, but I wouldn't be surprised if there wasn't anything fancy, like nachos.
Mariel: Wow, I didn't know those existed either! I'm from Long Island, so we're in the same boat, Kat!
Claire: Last question — would you ever take a navy shower?
Mariel: Nope!
Kat: I wouldn't, but my mom always turns on the smallest light possible when she showers and gets in and out in like five minutes. It's her own method of a navy shower, apparently!
– – – –
MyBankTracker readers, how do you save money? Tweet us @mybanktracker!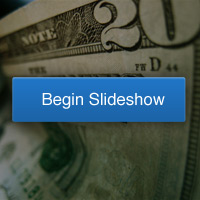 Related Stories:
10 Unconventional Ways to Save Money
5 Money Moves to Make in September
Money Chat: How Were You Taught to Be Financially Ready in College?
Ask a Question