SavedPlus Makes You Save Every Time You Spend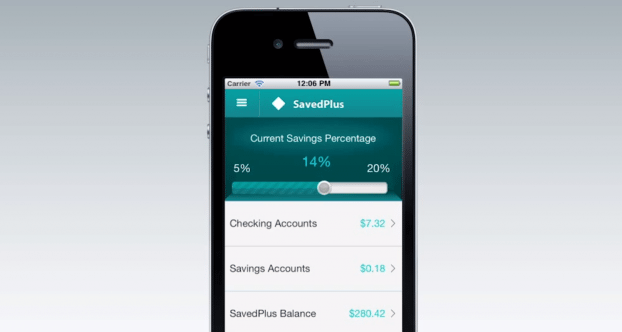 For many Americans, saving is not easy — there have been too many published studies showing that Americans are not saving enough for retirement. One financial startup, SavedPlus, wants to tackle this problem by tying the act of saving to something that consumers are much more prone to doing: spending.
SavedPlus provides a free savings program that will automatically transfer funds, equal to a percentage of your spending, to a savings account. An simpler way to think of it is a personal tax on your own purchases.
After linking your spending accounts and savings accounts to SavedPlus, the program will allow you to select a savings percentage of 5% to 20% of your spending. Whenever you make a purchase, SavedPlus will set aside the money to be saved. It will then transfer the total to-be-saved funds from your funding account (e.g., a checking account) to your designated savings account each week.
The more you spend, the more money that SavedPlus will move from your funding account to savings account.
Playing on consumer mentality
The company believes that this savings approach works because it capitalizes on a psychological phenomenon called the endowment effect, in which you place greater value on something you already own than you would be willing to pay for it.
"You inherently value $100 in your checking account more than $50 in your checking account plus $50 in your savings account because you don't view the savings as something you can spend, even though it is all your own money," said Benjamin Taran, vice president of strategic relationships at SavedPlus, in an interview.
"You would prefer to have the $100 in your checking account because you feel you have more wealth," Taran added. "By allowing small transfers, you're not making large transfers, so there's no perceived loss of wealth attached to them."
How it works
While SavedPlus never handles users' funds, users are giving permission for the company to use CheckGateway, a partnered processor of ACH transfers, to perform the actual transfer of funds.
In addition to its website, SavedPlus offers iPhone and Android mobile applications so that you can configure the savings rate or pause transfers, which apply in real-time.
Many consumers may notice the resemblance of SavedPlus to Bank of America®'s Keep the Change program, which will round up a purchase to the nearest dollar amount and transfer the difference from a checking account to a savings account. SavedPlus operates with no ties to any financial institution but is open to working with banks to offer this savings program to their customers.
At Finovate, a conference showcasing the latest financial technologies and innovation, SavedPlus unveiled a program enhancement that will allow users to make automated transfers toward investment accounts, retirement accounts, charity accounts, credit card payments and loan payments.
The next version is expected to launch in mid-October.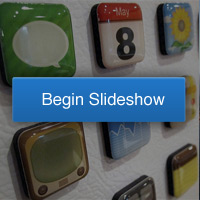 Related Stories:
Yodlee's New Mobile App Deals With Money Side of Relationships
Simon Says: Don't Let Your Money Sit in Any 'Regular Bank Savings Account'
Money Chat: Unconventional Ways to Save Money?
Ask a Question