Mitek to Simplify Account Opening on Mobile Devices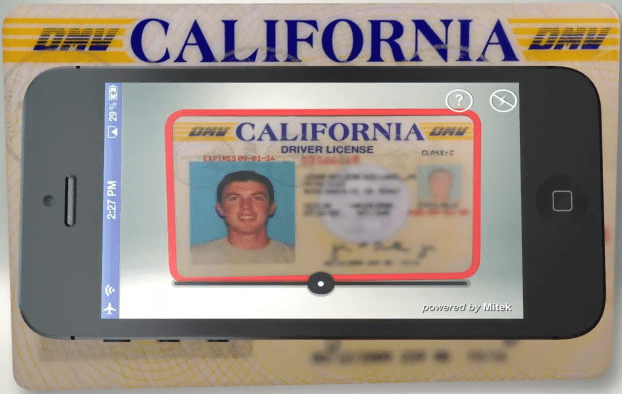 Mitek Systems may not be a household name but the company's technology is making a regular appearance in the hands of consumers. Known for its mobile check deposit technology, which is available at the 10 largest U.S. banks, Mitek is now making it easier for consumers to open new bank accounts through mobile devices.
Earlier this week, Mitek showcased its Mobile Photo Account Opening application at Finovate, a conference showcasing the latest financial innovations.
Using the app, consumers can take photos of the required documentation (e.g., driver's license) to open an account and avoid having to enter in the information themselves. Then, they can take an image of a check to fund the new account.
According to a recent study from Javelin Research and Strategy, 88.5 million Americans tried to open an account online or through a mobile device in the past year. But, nearly 25 percent of them do not complete the process.
"Mobile Photo Account Opening joins Mitek's mobile-imaging technologies as part of the consumer banking life cycle," said Scott Carter in a briefing. Mobile Photo Account Opening is now part of a suite of consumer-facing mobile-imaging features that includes Mobile Deposit (checks), Mobile Photo Bill Pay (billing and payment slips) and Mobile Photo Balance Transfer (balance transfers on credit cards).
In a branch
While Mobile Photo Account Opening can simplify the process of opening an account on their mobile devices, the technology may have a greater impact on the account-opening experience at a branch.
The Javelin study found that 65 percent of Americans preferred to open an account at a branch.
With Mobile Photo Account Opening, bank employees are able to roam the branch floor and assist with account-opening right from their mobile devices.
The new feature arrives at a time when banks aim to infuse digital technology in their branches, especially when some of these banks are opening smaller branches, as consumers rely more on online and mobile banking.
Wells Fargo is testing a new branch concept where branches have a smaller footprint and employees do not sit behind counters or desks. Employees serve customers with the help of wireless tablets and phones.
Mitek says that Mobile Photo Account Opening will be available in the first quarter of 2014.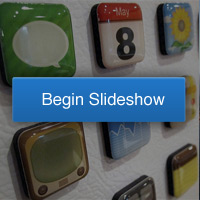 Related Stories:
Mobile Check Deposit Takes Over the Top 10 Banks
SavedPlus Makes You Save Every Time You Spend
Yodlee's New Mobile App Deals With Money Side of Relationships
Ask a Question