7 Ways to Sabotage Your Refinanced Mortgage
Mortgage refinancing is a great way to save money and many homeowners are taking advantage of low mortgage rates by refinancing their homes.
The process of refinancing has become much harder in the past few years, as the values of homes have decreased, while paperwork requirements are more stringent. Homeowners can easily make mistakes during this process — here are some ways to avoid them to get the best out of your refinance options.
1. Not shopping around for the best rate
Shopping around for the best rate is very important because it is the determining factor when it comes to how much you can save in the long run.
Rates overall can vary, so it's crucial to compare the best mortgage rates before locking in a loan. A small variance of 25 basis points can have an impact on a 15 or 30 year mortgage.
2. Getting more credit during refinance period
If you want to get another credit card, you should talk to your bank regarding how it may affect your refinance.
While this may not have a direct affect on your loan application, it may require additional documentation and if you have debt after approval of the loan it could have negative consequences on your refinance.
Avoid applying for more credit during this period.
3. Renovations
Making renovations to your home before the appraiser makes an estimate is a sure way to get rejected for refinance. Because the appraiser is responsible for determining an estimate of the home's value on the day of the inspection, the house may be worth less (on that day) and would impact the loan process.
Wait until after the refinancing to renovate.
4. Lack of communication
During the refinance period, it's important to be easily accessible to the lender. Lack of communication can throw a pending application in limbo.
It's best to postpone vacations or anything that may require a large chunk of your time, as there may be questions regarding your submitted documents.
5. Forgetting about savings
Items such as insurance, taxes, and interest on the loan from the date of closing to the end of the month can quickly add up. Banks are required to disclose where the cash came from for closing costs. It's imperative to maintain a sufficient savings account to cover these closing costs.
6. A 30-year term the second time around
Don't start over by financing with a full 30-year term.
For example, if you're currently six years into your mortgage, consider a 25-year term. You will end up spending thousands of dollars in interest that you could have saved.
Reducing the terms even by five years can mean big savings. A $200,000 mortgage at 5 percent can save you $35,758 in interest by paying off the loan in 25 years instead of 30!
7. Delaying your in-rate lock
If you delay locking in a good mortgage rate, your refinance may not be economical in the end. If you take too long in your decision, your mortgage rate could go up.
Rate locks have an expiration date so if you have a 30-day rate lock, it's probably better to set the closing date on the 27th or 28th day in case there are any mishaps that delay the closing by a few days.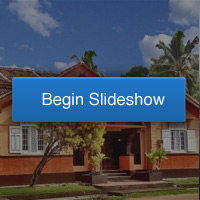 Related Stories:
Simon Says: When to Consider Making Extra Mortgage Payments
How to Properly Research for the Best Mortgage Rate
7 Ways to Sell Your House Quickly and Make More Money
Ask a Question