Google Wallet Compared to P2P Payment Providers
Put away the checkbook and the cash. Instead, whip out the smartphone. (You're more likely to have your phone on you than your checkbook or cash anyway.) Today, paying someone else is a task that can be performed from wherever you have an Internet connection.
For most people, PayPal is the most recognized person-to-person (P2P) payment provider. However, more and more companies are providing platforms for consumers to make personal payments, especially from their smartphones. Popmoney, Dwolla and Venmo are other competitors that have attracted their share of users.
Most recently, Google brought its personal-payments feature to iPhone and Android devices — allowing Gmail users to send money with ease. However, unlike many of Google's consumer-facing services, it isn't entirely free. It's same case for all the other providers of P2P payments.
Because of the transactional costs related to processing payments, P2P payment providers may charge fees depending on how a payment is funded.
See :
| Company | Account balance | Bank Account | Debit Card | Credit Card |
| --- | --- | --- | --- | --- |
| Google Wallet | $0 | $0 | 2.9% ($0.30 minimum) | 2.9% ($0.30 minimum) |
| PayPal | $0 | $0 | 2.9% ($0.30 minimum) | 2.9% ($0.30 minimum) |
| Popmoney | N/A | $0.95 | $0.95 | N/A |
| Venmo | $0 | $0 | $0 | 3% |
| Dwolla | $0 if transaction is $10 or less; $0.25 if transaction is more than $10 | $0 if transaction is $10 or less; $0.25 if transaction is more than $10 | N/A | N/A |
(Don't forget that many banks now have mobile banking apps that are capable of handling P2P payments. Most banks do not charge a fee to send or receive money.)
Keep costs low
Generally, the cheapest way to fund a personal payment is a bank account or an existing account balance (e.g., PayPal balance or Google Wallet balance).
The most expensive way is to use a credit card, due to the high transaction-processing costs.
If you're not comfortable with providing bank account information but want to avoid the hefty fee for using a credit card, Venmo offers the cheapest option when sending money from a debit card
At the mercy of the recipient
The biggest problem with P2P payments derives from recipients' difficulty of collecting payment. In every case, a recipient must sign up for an account if they don't already have one.
For example, if you use PayPal to send money to someone who doesn't have a PayPal, that person must sign up for an account to get the money. Usually this person refuses to do so because it's one more account to manage, and simply says, "Just write me a check or give me cash."
Google's entry into P2P payments is alarming because the tech giant boasts an extremely large user base of more than 400 million active users. The next biggest name, PayPal, has 110 million active users.
All Google users need to do is link their bank accounts to Google Wallet. Time will tell whether or not Google can fuel greater adoption.
What P2P method do you use?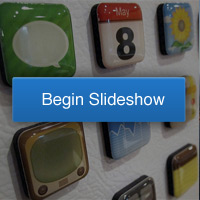 Related Stories:
Google Wallet Cancels Plan for Physical Card
Isis Mobile Wallet Slated for National Launch, Expects iPhone Support
Simon Says: Ways You Can Send Money to Someone Else
Ask a Question