ECredable to Attract 'Thin-File' Borrowers Via Prepaid Cards
The catch-22 predicament posed by the credit-scoring industry has long been blamed for barring financially-responsible people, who don't have the means to prove it, from accessing credit. There are 64 million of these "thin-file" consumers who face such hurdles with obtaining credit cards and loans, according to Experian.
Facilitating the transition from "thin-file" to "creditworthy" has long been the goal of alternative credit reporting agency eCredable, which has struggled to gain traction among consumers. However, the new strategy to partner with prepaid card issuers could increase the company's exposure and, at the same time, raise consumer awareness of eCredable's benefits.
"The #1 feature that a prepaid debit card user wants is the ability to build credit," said Steve Ely, CEO of eCredable, in an interview. "We'll be able to share their payment activity with partnered lenders, who report to the traditional credit bureaus."
Currently, through eCredable, consumers can record their payments for bills, rent and other financial obligations.
Every month, a consumer is responsible for noting that a bill was paid on time. Meanwhile, a report card is generated to help track their credit rating, which ranges from A to F. When consumers want to submit their eCredable to a lender, they pay $20 to verify each bill.
ECredable works with partnered lenders that will use the company's credit rating to hand out consumer loans and report these loans to the three major U.S. credit bureaus — Equifax, Experian and TransUnion.
And, eCredable enforces a "pre-approved offer" policy.
"We want to be able to say to a consumer, 'Come to eCredable. Earn an A or a B and you will qualify for these products,'" said Ely. "We're not using the model that says, 'Get an A or a B and call this company and see what happens.'"
Partnerships on the way
The partnership with prepaid card issuers means that these issuers will market eCredable's benefits and attract thin-file consumers that have much greater value.
Here's the win-win-win proposition: consumers can get loans to help build credit, issuers will get cardholders who hold their prepaid cards longer and load more money to pay their bills, and eCredable gains exposure while consumer payment activity can be pulled automatically from their cards.
Today, eCredable is partnered with two lenders. One of them is RoadLoans, an online auto lending division of Santander. The other is Churchill Mortgage, which offers home loans and refinancing — with the endorsement of personal finance guru Dave Ramsey.
The company will soon partner with a lender to offer installment loans. In October, eCredable is scheduled to launch a partnership with private-labeled retail credit card issuer, Ely said. The partnership with a prepaid debit card issuer is also slated for next month.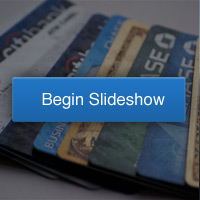 Related Stories:
Simon Says: Why You Have 3 Different Credit Scores
FlexScore Aims to Complement FICO Credit Scores
Average Credit Scores Needed To…
Ask a Question