Ways to Lose Out on Credit Card Rewards
Credit card consumers purposely use their favorite cards for many of their purchases so they can rack up points, miles, for cash back. Though this process can take years to accumulate, there are those fears that the rewards may not be redeemable when the time comes.
Unfortunately, there are ways that these rewards may not be redeemable, losing points along the way. These are some ways to avoid the most common ways to lose out on your credit card rewards.
1. No activity
Some credit card programs will take away your rewards if you don't continuously use the card.
To avoid this, read the fine print on your contract and look for these specific stipulations. If there is a clause in the contract due to inactivity, consider setting up a recurring payment of a small bill such as a cell phone payment or utility bill to keep the card from being closed.
2. Expiration dates
It's important to keep records of all of your loyalty points on your card. Just like frequent flier programs have expiration dates, so do rewards programs. For instance, if your rewards miles aren't used at least once within an 18-month period, the miles cannot be redeemed.
Sites such Award Wallet can help you keep track of all of your points.
3. Late payments
Some rewards aren't able to be redeemed when the cardholder makes late payments. To keep you from losing out on these rewards, set up regular ACH payments through your bank. Never pay your credit card bill late.
4. Closed account
If an account is closed under any circumstance, you will most likely lose out on any rewards. You shouldn't default on payments. If you want to close your account, make sure you cash out your rewards quickly.
Be mindful that many credit cards issue rewards to a third-party program such as a hotel chain. Through this third-party, a customer's balance may still be in good standing when they close out their account.
5. Reward program changes
All programs set their own terms and conditions, which allow them to make changes at their own discretion. These changes can result in rewards being harder to redeem, or require accumulating more points or miles.
Delta Airlines recently announced large increases in the miles required for many business class and international award flights. Customers should be careful about accumulating a large amount of points and miles for more than a year or two. Those who hold on to these points without using them will eventually see the value of their saved points diminish.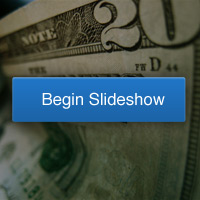 Related Stories:
6 Common Misconceptions About Credit
4 Reasons Why Your Credit Card Company Thinks Your Card Is Stolen
5 Secrets Credit Card Companies Don't Want You to Know
Ask a Question